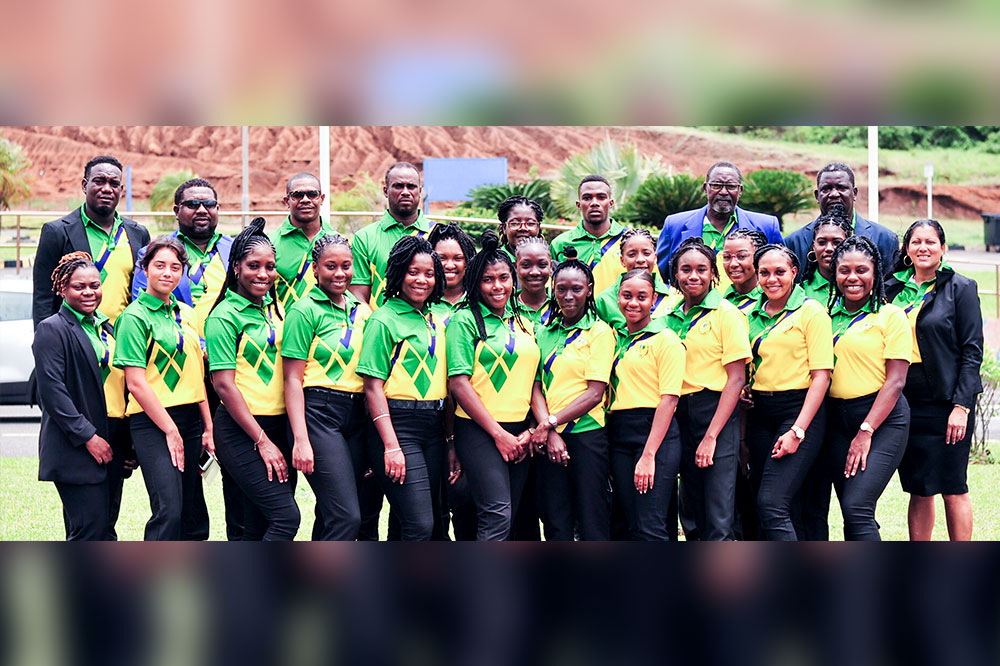 SVGOC extends gratitude to PM Gonsalves
The timely intervention by prime minister, Ralph Gonsalves facilitated the departure of the St Vincent and the Grenadines contingent last Monday to the inaugural Caribbean Games in Guadeloupe.
Extending gratitude to Gonsalves and his goodly office, was General Secretary of the St Vincent and the Grenadines Olympic Committee (SVGOC).
A letter sent last Wednesday, June 29 and penned by General Secretary, Keith Joseph, stated : "On behalf of the executive and general membership of the St Vincent and the Grenadines Olympic Committee (SVGOC), I wish to place on record our sincere appreciation for your very quick and comprehensive response to our request for your intervention in respect of having the Argyle International Airport remain open to facilitate the Charter to take the Vincentian team to the Inaugural Caribbean Games".
Joseph thus gave assurance that the contingent is grateful for Gonsalves gesture, stating, "We can assure you that the athletes, for whom this venture to Guadeloupe is primordial, are all very happy that your intervention prevented what could have been a most harrowing and bitterly disappointing experience.
We trust that they will represent our country well at the Games, giving of their very best at all times, keeping the Vincentian flag flying high".
Joseph also referred to the work of Gonsalves in pushing for the hosting of the Caribbean Games, over a decade ago.
"We are aware that in July, 2008, one year ahead of what was intended to be the Inaugural Caribbean Games scheduled for Trinidad and Tobago, you again intervened to enable the Caribbean Association of National Olympic Committees (CANOC) to have the support in the form of a paragraph in the Communique emerging from the CARICOM Heads of Government Meeting convened in Antigua and Barbuda…Thanks for your continued support and eager intervention", Joseph's letter concluded.
St Vincent and the Grenadines is being represented at the Caribbean Games in three disciplines: Track and Field, Swimming and Netball.
The Caribbean Games opened on Wednesday, June 29 and conclude on July 3.