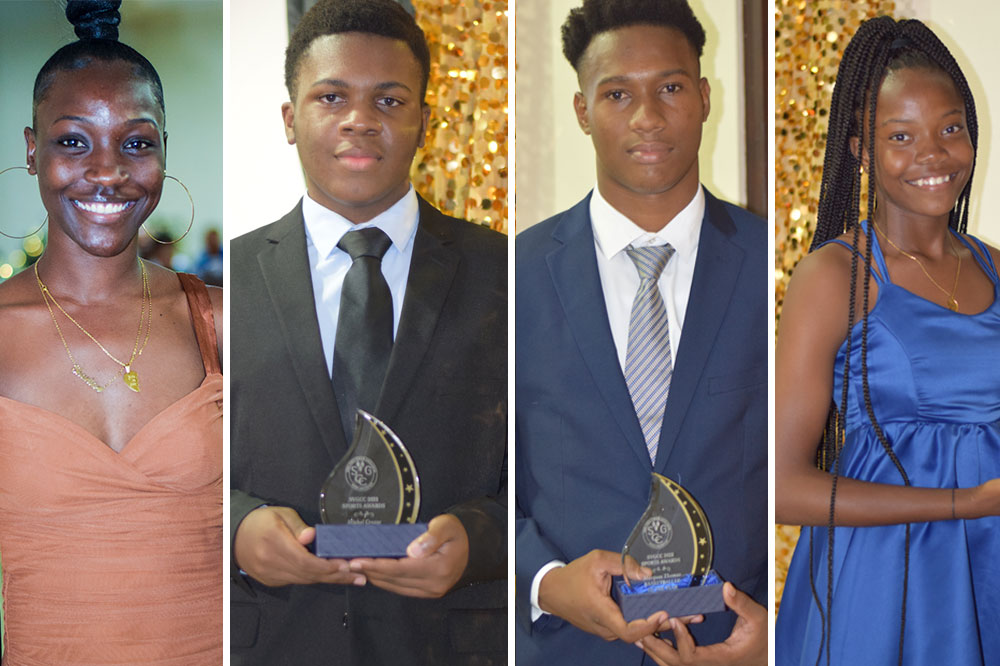 SVGCC raises the bar with Sports Awards Ceremony
The St Vincent and the Grenadines Community College (SVGCC) Sports Department hosted its first Sports Awards Ceremony on Thursday, June 23 at the Hospitality and Maritime Training Institute at Diamond.
Held under the theme: "Crafting a new Perspective", the ceremony recognized the top sports personnel for the academic year, 2021/2022.
Topping the list was Samaaya Connell, who walked away with the coveted Sports Personality of the Year accolade.
Connell also pouched the Non- Affiliate of the Year award, as well as the award for Sportswoman of the Year.
A student of the Bethel High School, Connell represented St Vincent and the Grenadines in football at the Under-20 and Senior levels.
Connell had also won the Shot Putt, High Jump and Long Jump titles at Team Athletics SVG's National Open Championships.
In addition, Connell helped the Bethel High School reach the final of the SVGCC's Invitational Netball Tournament. She won the accolades of Player of the Final, Most Valuable Player and her team's MVP.
There were several other awards presented on the night. Taking the award for Netballer of the Year was Shania Pompey; Footballer of the Year, was Kenton Peters; Cricketer of the Year, Irvin Warrican Jr.; and Basketballer of the Year, Marques Thomas.
Copping the Table Tennis Player of the Year award was Michel Creese; the Volleyballer of the Year award went to Jamaar Cropper, with Athlete of the Year award snapped up by Kyle Lawrence.
Meanwhile, the Jules Anthony North Leeward Cricket Academy scooped the Non- Affiliated Entity of the Year title; Division of the Year award went to the Division of Arts, Science and General Studies; while Kirtney Franklyn walked off with the Most Promising Athlete title; and Kyle Lawrence, the award for Sportsman of the Year.
Also recognized were the Eastern Caribbean Group of Companies; French Verandah; and Bay Hill News Network for their support to SVGCC's Sports Programme.
A beaming Sports Coordinator at the SVGCC, Roxell John in reflecting onh the occasion, told SEARCHLIGHT, "Without a doubt the hard work that was put into the event ultimately paid off… We the members of the organising committee are extremely pleased with the overall final product… I want to extend
my sincere gratitude to all who made the first awards a success and to all who commended our efforts ".
John was thrilled by the response of the nominees.
"We are especially pleased that the athletes themselves appreciated that we were trying to achieve and went away with a new purpose for what they do and a renewed vigour", he said.
Making reference to the words of guest speaker, Theon Gordon, John added, " We, the people who profess to love and care for sports so much are now called to action to create a more meaningful environment and experience for all athletes who in some way fall into our charge".