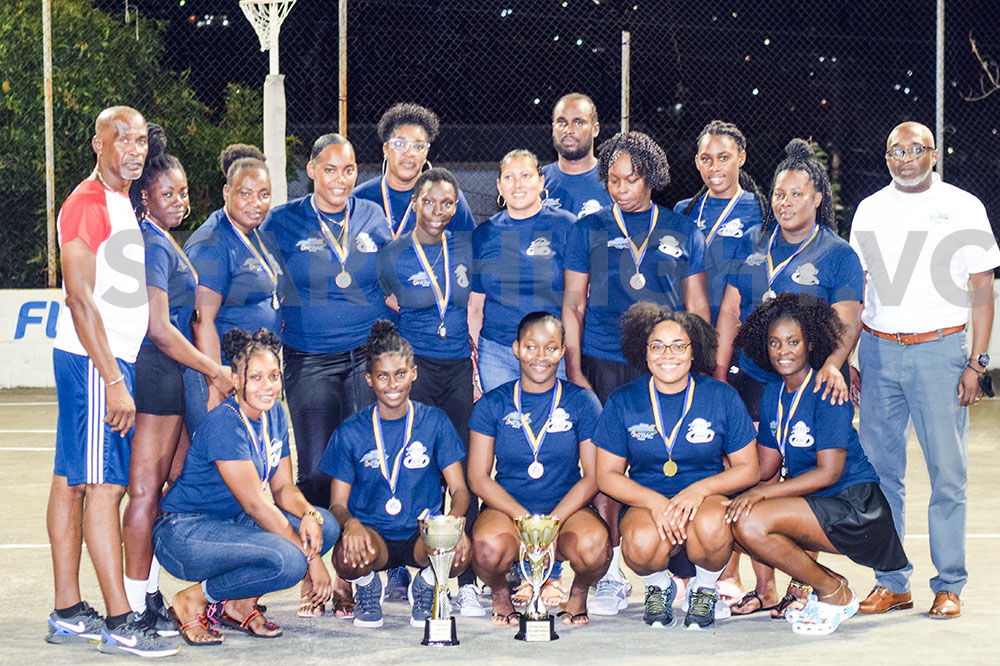 X- Ceed preparing for the tests
Winning both divisions of the Flow/Bank of SVG Fast- 5 Netball Tournament was the desire of On Trac X- Ceed, and this they attained.
More so, both X- Ceed outfits played unbeaten in divisions One and Two, a feat that delighted head coach, Godfrey Harry.
"We set out to win the two divisions and this we did", Harry beamed.
He noted that his teams had a head start on the other teams.
" We usually play the Fast- 5 format when we are training for the National Championships, so it came easier in the competition.
Pleased with the display of his charges, Harry is mindful that others will be looking to dethrone them next time the Fast- 5 comes around again.
Harry thus acknowledged, "We recognized that during the tournament that some of the teams were catching on, so we know that in order to maintain our dominance we have to always be ahead of the others".
Last Monday evening, June 20, On Trac X- Ceed defeated Mites 26-23, at the Kingstown Netball Centre to lift the Division One title. Second to X- Ceed was Maple Netball Team and third was Mitres.
The top three Division One teams, as well as On Trac X- Ceed Two, Sion Hill and SVG General Service Maple, were recipients of medals and trophies for their placings.
The individual awards went to Sion Hill's Dian Toney, who was adjudged the Division Two Player of the Tournament, with Maple Netball Team's Joseann Antoine, the Player of the Tournament for Division One.
Additionally, one player from each of the 11 teams that competed, was rewarded for being her team's Most Valuable Player.