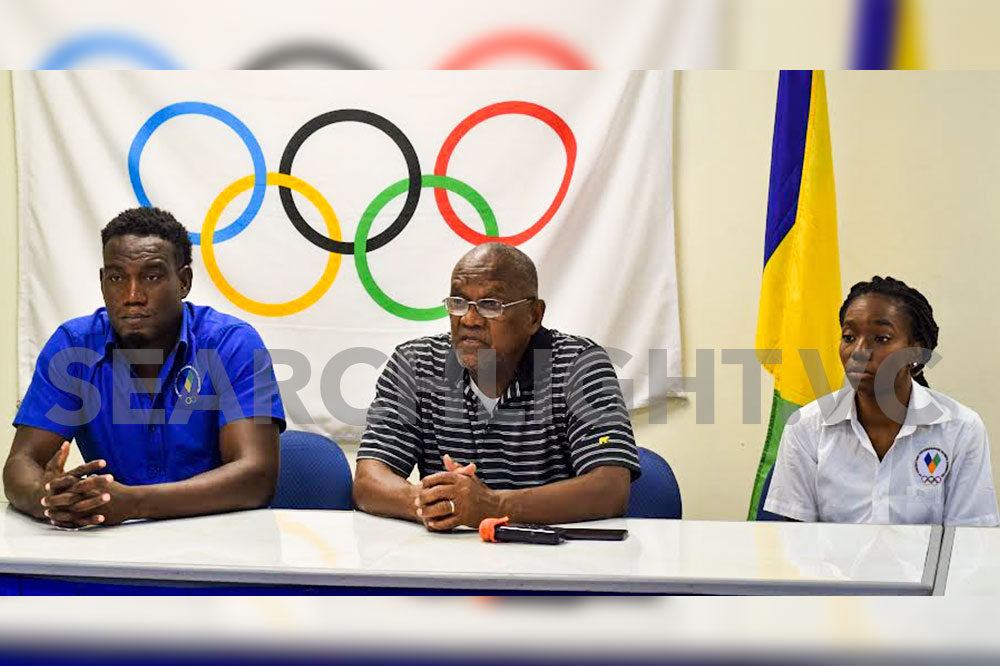 Layou to host Olympic Day Run activities
A triathlon, fun challenges events and the grand Olympic Day Run/ Walk this Sunday June 26, will culminate the St Vincent and the Grenadines Olympic Committee's celebration of Olympic Week.
Returning to some level of mass participation following two years of sedate celebrations of the Olympic Day Run/ Walk, the Central Leeward town of Layou will host Sunday's activities, between 2:00 p.m and 5:00 p.m.
Chester Morgan, who is leading Sunday's activities outlined the plans at a Media Conference last Tuesday, June 21 at the National Sports Council's Conference Room at Arnos Vale.
" The plan for this Sunday in Layou is to have an event of mixed sport, where we will have six swimmers, six cyclists and six athletes who will take part in a relay", Morgan stated.
He disclosed that following the Triathlon, there will be fun events in the form of obstacle challenges involving members of the community.
Morgan added that some exhibition sports will be part of the afternoon's activities.
"Also, we have some exhibitions from Taekwondo, Karate and Gymnastics… We chose these sports because we believe there needs to be an awareness for these sports and how important they are for the fundamental development of our athletes", Morgan said.
The St Vincent and the Grenadines Olympics Committee (SVGOC), began the week of celebrations for Olympic Week last Sunday, June 19 with worship at the Arnos Vale Covenant Assembly.
The theme for the 2022 Olympic Week is: " Move For Peace".