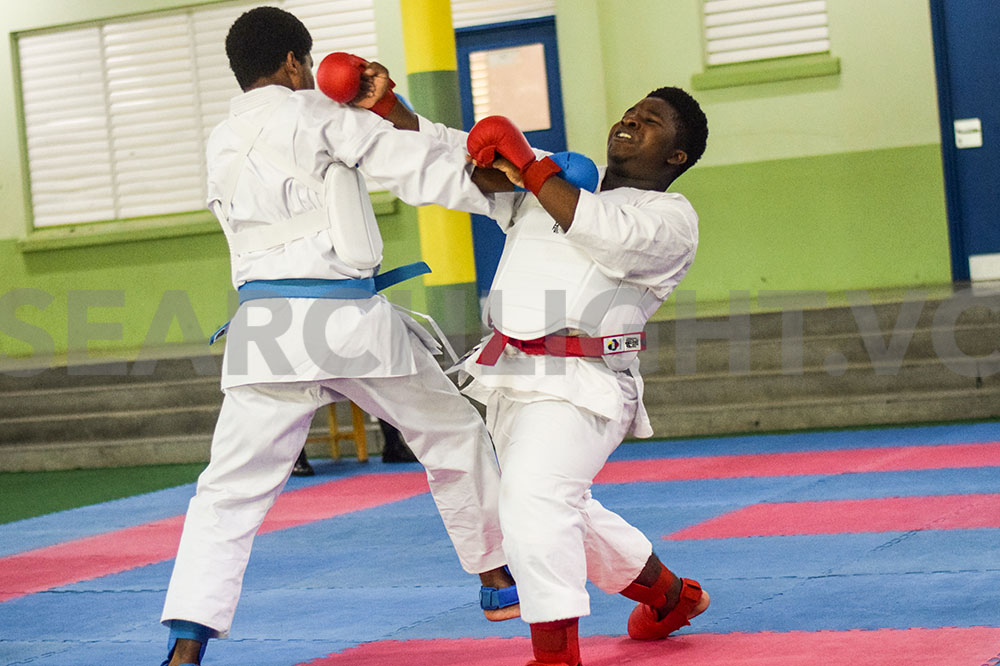 All Males show in HKF Karate Championships
It was an all male show when the Hairouna Karate Federation(HKF) staged its Under-17 and Under-21 Kata and Kumite Championships last Saturday at the Auditorium of the West St George Secondary School.
Contesting the Under-17 age category were Christian Joseph and Jamal Williams.
Joseph emerged the winner in the Kata. The judges score sheets showed both karatekas scoring 24.6 each and 24.4, before Joseph nipped Williams 25.0 to 24.4.
Williams then turned the tables on Joseph by winning the Kumite segment. Williams thus strode to a comfortable 9-1 scoreline.
Meanwhile, Terrence Providence was in a more dominant mode in the Under-21 age category, taking both the Kata and the Kumite.
Duelling against Isaiah Caesar, Providence trumped 25.4 to 25.2.
Providence, then registered an 8-2 win over Caesar as the two traded punches and kicks in the Kumite event.
Last Saturday's championships followed the HKF's hosting of separate Kata and Kumite Championships for karatekas 7 and Under as well as 13 and Under.
These championships were staged on May 7 and May 28 respectively at the Belmont Apartments Conference Events Centre (BACE).