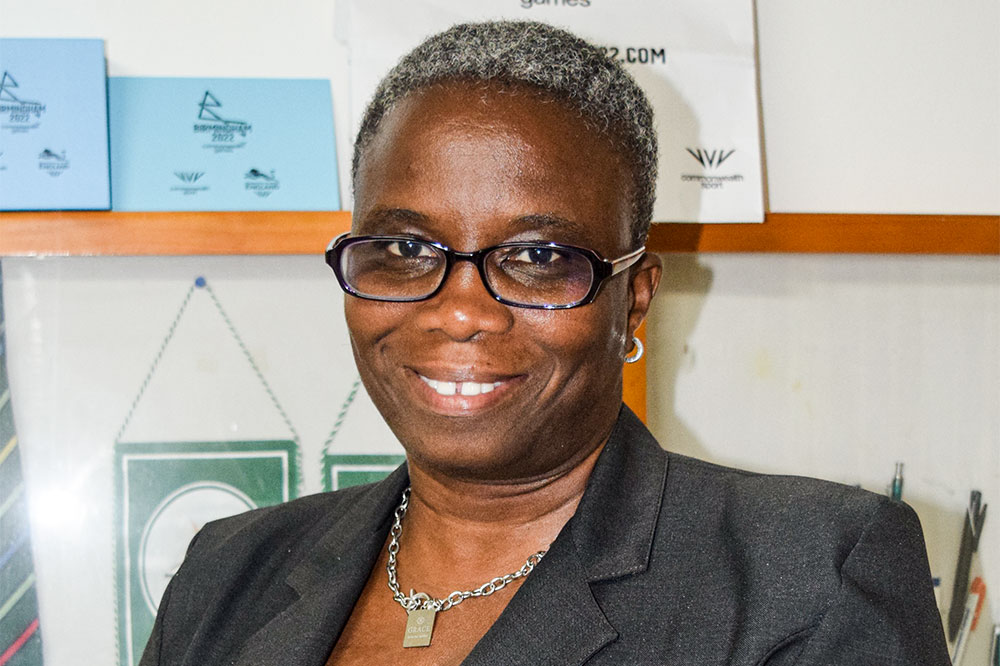 SVGNA speaks out against violence
The St Vincent and the Grenadines (SVG) Netball Association (SVGNA) has added its voice to others in condemnation of the upsurge in violence here in SVG and more so, acts in which women and girls have been the victims.
Speaking at the opening ceremony of the Bank Of SVG/ Flow Fast -5 Tournament on May 21, 2022,President of the SVGNA, Natasha Baptiste in her maiden address since taking up the position, noted that her organisation joins others in solidarity.
A passionate Baptiste stated: " Our society has been recently rocked by events that are uncommon to us as a people, and the SVG Netball Association stands in solidarity with those who have added to the call for the end of violence against our women and children".
Baptiste was quick to point out that it is the responsibility of all to combat crime and believes that sports can play its part.
" As a nation, it is our responsibility to protect those that are vulnerable… Sports create an avenue for our people to express themselves and creates opportunity for positive growth…As parents and as a community let us look out for each other so that we can assist in putting an end of violence against our women and children," Baptiste urged.