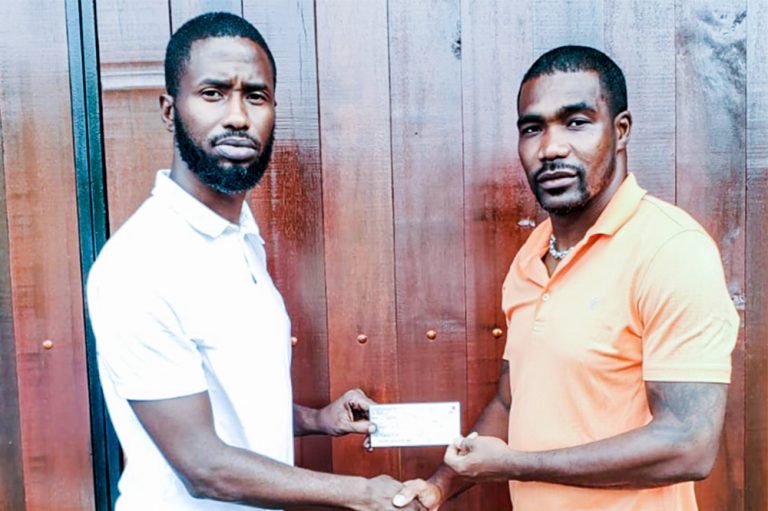 Sion Hill takes Best of the Best title
Sion Hill emerged champions of the Best of the Best Football Competition played at the Victoria Park, from Friday, May 6 to Sunday, May 8 2022.
Sion Hill remained the lone unbeaten team among the six Inter- League/ community units.
With the teams guaranteed two matches each, Sion Hill defeated Layou 2-0 on Friday and blanked South Leeward 3-0 on Saturday night.
In other results, Barrouallie won over Kingstown 5-4 on penalties after a 2-2 draw. Kingstown then beat Calliaqua 5-1; Calliaqua outplayed South Leeward 4-1 and Layou edged out Barrouallie 1-0.
For their efforts, Sion Hill pocketed the winners' cheque of $ 2,000.
Lead organiser of the venture, Renson Haynes, expressed delight in the outcome of the competition, noting that a football "vibe" returned to Victoria Park during the three days.
" With football being dormant for such a long time, it was highly anticipated and the showing and support by the fans, it was just a reminder that how people are eager into seeing live football again", Haynes said.
Haynes added that he was grateful for the blessings of the St Vincent and the Grenadines Football Federation which sanctioned the competition as the event helped to re-ignite the sport after more than a year of dormancy occasioned by the threats of the coronavirus.
" It was a good showcase for the national players as well to get some game action ahead of their upcoming Concacaf Nations League matches", Haynes noted.
Looking to future endeavours Haynes said: " Last weekend's competition gave us an insight of what can happen if you have an extended competition with more time and more teams involved".
Haynes said further that the football vibe generated last weekend will be transferred to the Chili Playing Field this Sunday, May 13, when a Best of the Best team will face off against a North Windward outfit.