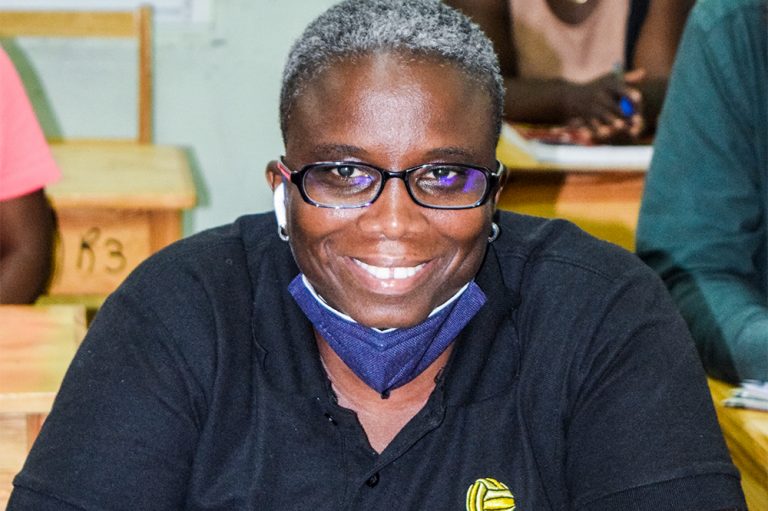 Natasha Baptiste takes charge of National Netball Association
After serving in several positions on the executive of the St Vincent and the Grenadines Netball Association (SVGNA) , Natasha Baptiste has the task of heading the organisation.
This when she was voted as president last Monday, May 9, at the SVGNA's Annual General Meeting convened at the Intermediate High School.
But it was not an easy road for Baptiste; she got the nod by the slimmest of margins, defeating her challenger, Semone Richardson 17-15 in the second round of voting.
It was a hung vote in the first round 16-16, but someone switched allegiance when affiliates were required to vote a second time.
Before her ascension last Monday, Baptiste served as first vice- president, secretary and public relations officer, on previous executives. In 2020, Baptiste lost to Doris Mc Intosh, as she vied for the presidency of the SVGNA.
In the new dispensation, Baptiste will have Sylvorn Lewis- Harry as her first vice- president. Lewis Harry defeated Jouvanie Roberts 19 votes to 13.
The position of second vice president stays in the hands of Sharlene Wyllie who was reinstalled unopposed.
Also staying put was Treasurer, Jacintha Ballantyne who won over Neteko Quammie, 21-11.
Meanwhile, immediate past president, Doris Mc Intosh was called upon to take up the post of secretary, as Yasmin Adams had declined the position. Adams was co-opted on the outgoing executive.
Mc Intosh who had two stints as president, from 2004 to 2010, and 2016 to 2022, had earlier indicated that she had finished serving on the executive.
Mc Intosh's election then set the tone for the rest of the executive to be installed without challengers.
As such, Oneil Cockburn continues as games secretary, while Sean Frederick came in as the new public relations officer.
Completing the executive are committee members- Anella Samuel and Thelma Foster. The new executive will serve for two years.