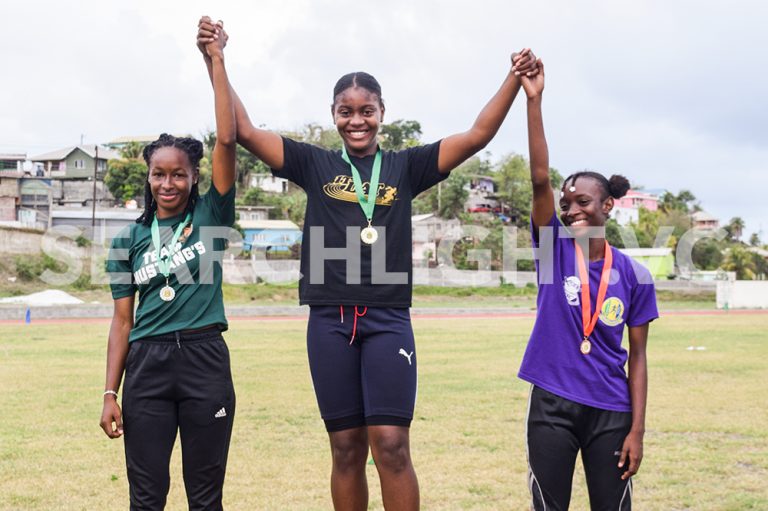 Connell leads Athletics' National Open Championships
Samaaya Connell secured three titles when Team Athletics SVG hosted the second edition of the Wendell Hercules National Open Championships, last Saturday and Sunday at the Sir Vincent Beache facility at Diamond.
Connell took the first places in the women's Long Jump, High Jump and Shot Putt. The Georgetown Secondary School student, copped the Long Jump with a leap of 4.98m; the High Jump at 1.60m; and the Shot Putt – 9.53m.
Other women's field events winners were Amaia Edwards who took the Triple Jump in 9.55m; Gailann John who pouched the Discus (26.07m), while Keishwania Phillips in the 100m Hurdles did 14.62s.
On the track, Shonte Matthias ran away with the 100m in 12.19s; Grenisha Thomas won the 200m in 25.25 and Trish Henson the 400m in 59.55s.
In the middle distances, Shafaa Layne won the 800m in a time of 2:30.93, and Kesian John secured the 1500m title with a 5:47.19 clocking.
The women were also involved in two relay events, the 4 x 100m and the 4 x 400m. Both were won by IT- DAT Academy. The quartet won the 4 x 100m in in 49.73s and the 4 x 400m in 4:04.01.