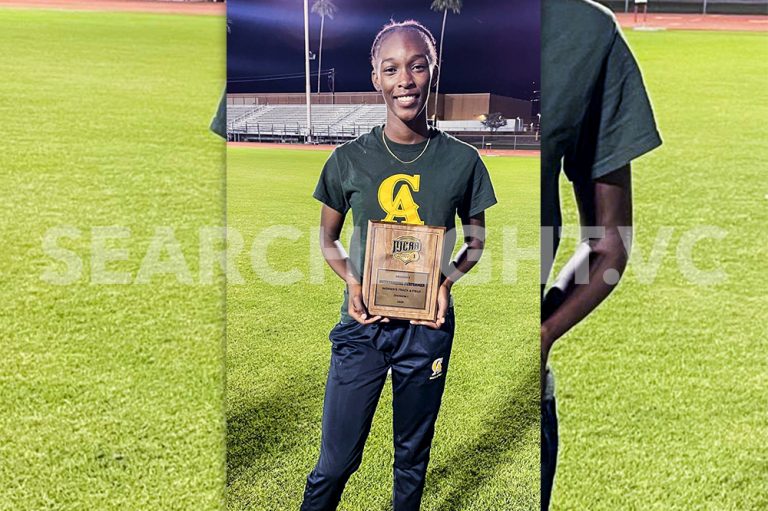 Zamesha Myle receives NJCAA award
VINCENTIAN, ZAMESHA MYLE was rewarded with for her outstanding performance during her first year on the National Junior Collegiate Athletic Association (NJCCA) circuit.
Competing for the Central Arizona College, the 20-year-old Myle, copped the Section One Outstanding Performer in Women's Track and Field for Division athletes.
Among Myle's achievements was her 25.22s in the 200m, as well as her 1.62m in the High Jump.
Other outdoor achievements attained by Myle were her 5.54m in the Long Jump and 12.39m in the triple jump.
Additionally, Myle has been an integral part of the college's 4 x 100m and 4 x 400m quartets.
Before leaving for the USA last year to continue her athletics and academics career, Myle represented the X- Ceed Sports Club in local track and field championships.
A former student of the Thomas Saunders Secondary School, Myle represented the school at the Penn Relays Carnival in Philadelphia, as well as St Vincent
and the Grenadines at regional championships, inclusive of the Junior Carifta Games, the Barbados National Championships, the Windward Islands Schools Games and the Caribbean Union of Teachers Games.