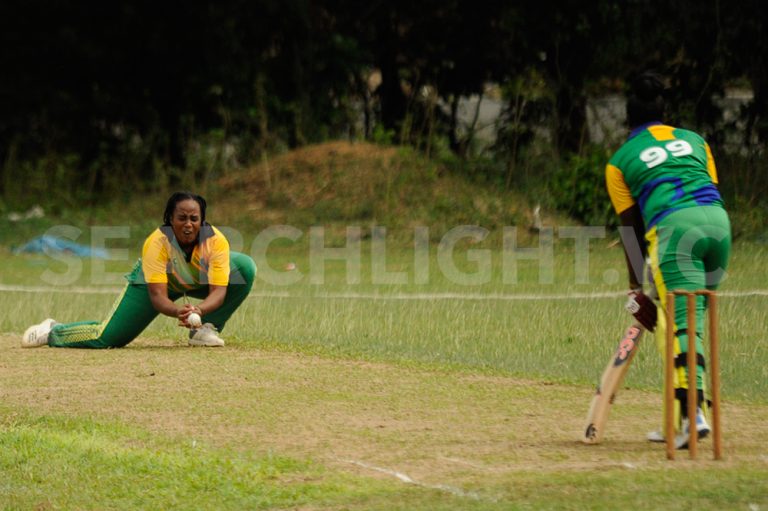 JG Tigress bites Northern Girls
JG TIGRESS DEFEATED Julius Anthony Northern Girls by six wickets on Saturday, May 7 at the Buccament Paying Field in the 2022 St. Vincent and the Grenadines Cricket Association's Women's Twenty/20 Competition.
JG Tigress won the toss and sent the Northern Girls to take first knock. The Girls were soon in trouble losing their first wicket with the score on 7.
Wickets continued to tumble regularly at 2 for 7, 3 for 9, 4 for 19, 5 for 20, 6 for 21, 7 for 28, 8 for 34, 9 for 43, and all out for 67 in 14.4 overs.
Top-scoring was Shernett Herbert with 13 not out and Shanel Mckie 13, while Delita Bentick made 9, with extras contributing 18. Doing the damage with the ball was Roshelle John who took 4 for 7 in her 4 overs with one maiden.
Also taking wickets were Stacy- Ann Adams who chipped in with 1 for 4, Isha Williams 1 for 17, Vinisha King 1 for 18, and Shanizia Daniel 1 for 19.
In reply, JG Tigress had a stutter, losing wickets at 1 for 14, 2 for 28, before a 33-run
partnership between Stacy-Ann Adams ,19, and Shanizia Daniel 14, got them within striking distance when two wickets fell with the score on 61. However, a series of wides took the pressure off JG Tigress who reached 68 for 4 in 8.4 overs; winning by six wickets.
Japhina Joseph made 10, extras contributed 17, with the wicket takers being Shanel Mckie with 2 for 3, and Yolande Granderson 1 for 32.