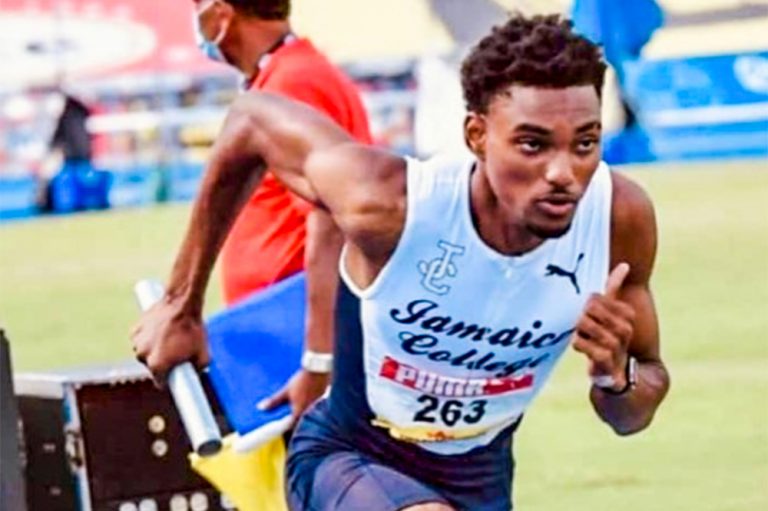 Vincentian, Handal Roban
Vincentian, Handal Roban was named the 2022 Penn Relays High School Boys Most Outstanding Athlete, when he ran the fastest ever split time in the High Schools Boys 4 x 800m on Saturday, April 30.
Competing for the Jamaica College at Franklin Field, Philadelphia, USA, Roban clocked 1:48.12, the quickest time recorded in the event, which dates back to 1895.
Such was the effort by Roban, that one commentator described it as a "monster" run.
Roban thus helped his team to a winning time of 7:28. 38, which is the third fastest in the 126 -year history of the Penn Relays.
Apart from Roban, the other members of the quartet that powered Jamaica College to their first win in the Boys 4 x 800m since 1999, were Omarion Davis, Kemarrio Bygrave and J' Voughnn Blake.