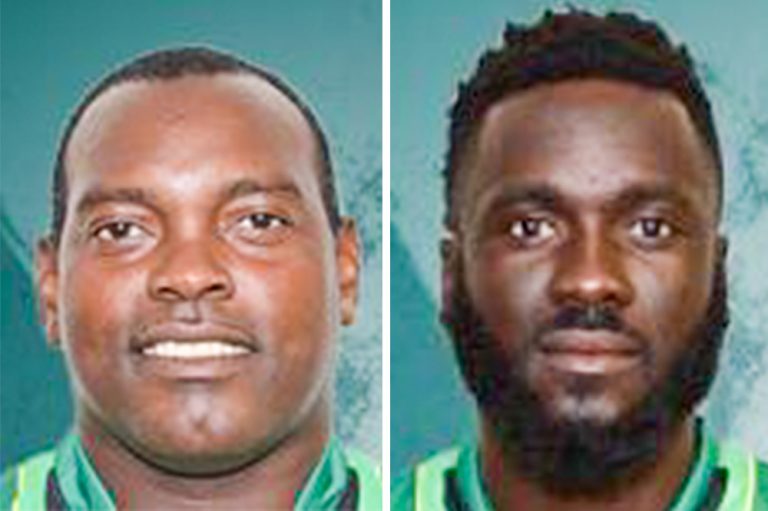 Two centuries highlight Neil Williams T/20 cricket
Two centuries were scored last Saturday as the Neil Williams/ T/20 cricket competition hosted another set of matches.
At the Stubbs Playing Field, Police Two romped to an emphatic 137 run victory over Carlos Veira Rivals.
Led by 123 from Salvan Browne and Dillon Douglas' 81, Rivals posted 220 for 5 from their 20 overs.
Browne's knock included 8 fours and 11 sixes, while Douglas lashed 5 fours and 7 sixes, as they shared in an opening partnership of 187.
Olanzo Jackson with 3 for 30, was Rivals' most successful bowler.
In response, Rivals made 83 for 9 from their 20 overs. Bowling for Police Two, Shamon Hooper took 3 for 12, Rickford Walker 2 for 1 and Casnel Morris, 2 for 14.
At the Sion Hill Playing Field, Flow Radcliffe outplayed Dominic Sutherland, Lloyd Lewis, Memorial Funeral Home by 187 runs.
Choosing to bat, Radcliffe posted 215 for 3 from 15 overs. Wayne Harper struck 12 fours and 10 sixes in his 133 and Romano Pierre laced 10 fours and a pair of sixes in his 64.
Fielding seven batters, Dominic Sutherland, Lloyd Lewis Memorial Funeral Home reached 70 all out from 14 overs.
Asif Hooper picked up 2 for 4 and Rasheed Fredericks had 2 for 10.
And, at Cumberland, Carlos James MSDA, Julius Anthony Northern Stars beat Police One by 10 wickets.
Sent in to bat, Police One was dismissed for 150 from 19.5 overs. Anthonio Sutherland led with 62.
Aleon Caesar took 4 for 20, Donald Delpesche 3 for 22 and Winston Samuel 2 for 31.
Then Leshawn Lewis stroked 92 not out, and Elron Lewis, 35 not out led Northern Stars to 154 without loss in just 13.4 overs.