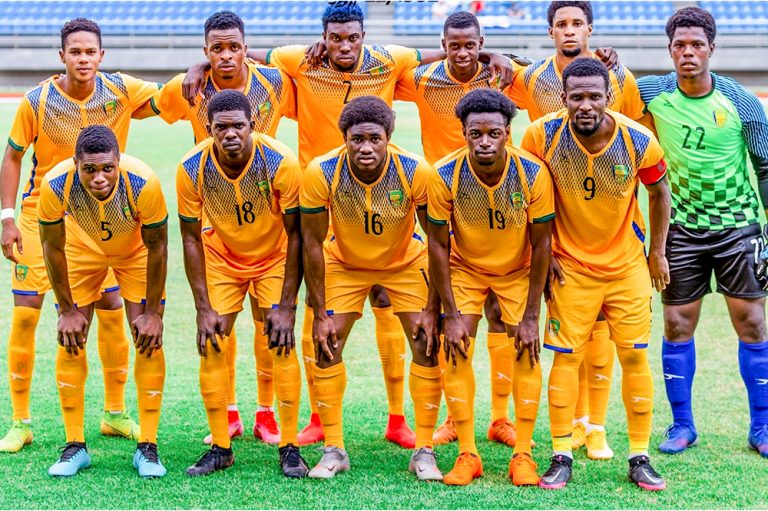 Vincy Heat back in business in June
St Vincent and the Grenadines' senior men's football team, Vincy Heat will play four matches in 10 days, as they seek to make an impression in Group C of League B of the Concacaf Nations League.
Vincy Heat's first match is set for the Bahamas against the host on June 3. Three days after, they will host Nicaragua at home at the Arnos Vale Playing Field.
Back to back hosting will see Vincy Heat taking on Trinidad and Tobago on June 10. The return leg is set for Trinidad and Tobago on June 13. These four fixtures take care of the June window.
Hence, the Vincentians will return to complete their Group C assignment in March 2023, when they are slated to face Nicaragua in Nicaragua on March 24.
Vincy Heat's final match is carded for March 27, when they host the Bahamas.
Should there be no friendlies before June 3. It will be the first time since last July that Vincy Heat will be engaged in an international match.
Vincy Heat are seeking to top Group C, which will earn the country a direct ticket to the Concacaf Gold Cup next year. A runner up spot will place the Vincentians in a play off for a place in the Gold Cup.
When the Concacaf Nations League started in 2018, St Vincent and the Grenadines (SVG) got out of the qualifying phase with two wins and two losses. The wins came against French Guiana 1-0 and Bonaire 2-1. SVG though was beaten by Nicaragua 2-0 and Turks and the Caicos Islands 3-2.
Placed alongside Suriname, Nicaragua and Dominica in Group D of the competition during 2019, Vincy Heat ended with three wins, two draws and one loss.
Among the wins were 1-0 triumphs over all three opponents, with 1-1 and 2-2 draws versus Nicaragua and Suriname, respectively.
Vincy Heat, however faltered on the final hurdle against Dominica losing 1-0 in a match in which they needed to avoid defeat to gain an automatic place in the 2020 Gold Cup. The Vincentians had to settle for the runner- up spot behind Suriname.
Placing second meant that Vincy Heat had a second opportunity to vie for a Gold Cup place in 2020.
But with the onset of the coronavirus pandemic, the Gold Cup was deferred to 2021. Slotted versus Haiti in the Gold Cup play off last July in Florida, a depleted Vincy Heat outfit was beaten 6-1 by Haiti.