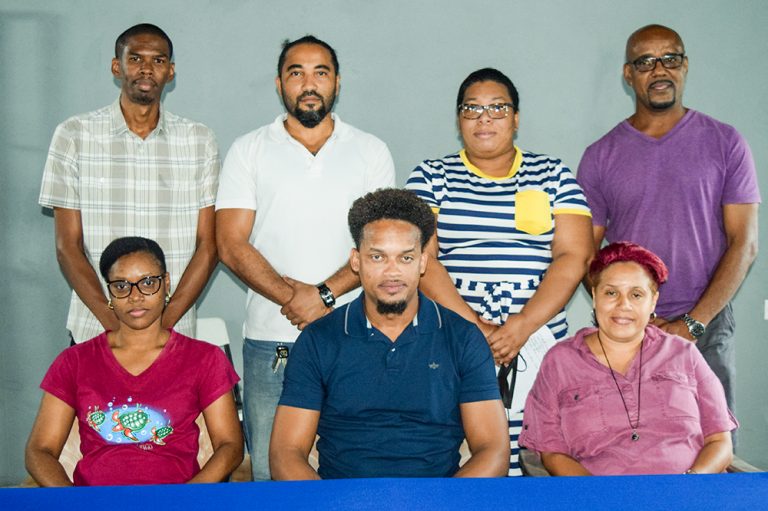 New Hairouna Karate Federation Executive aiming to rebuild
The new executive of the Hairouna Karate Federation (HFK), has set its sights on rebuilding the sport following two years of regression caused mainly because of the COVID-19 pandemic.
However, the Claude Bascombe-led executive which was installed last Saturday, April 9 at the Annual General Meeting held at the Belmont Apartments Conference Event Centre, promises to work assiduously during its tenure.
Speaking on behalf of his executive Bascombe told SEARCHLIGHT minutes after the elections: " We will be looking at building back our numbers…before the pandemic we were in a position of growth… We were averaging over 150 members, as a result of COVID- 19 that prospect of growth went to zero hence, we struggled over the last two years, admittedly".
Bascombe said in order to attain good outcomes in the rebuilding other areas must also improve.
He cited the development of karatekas, coaches and judges as integral components to the anticipated successes of the executive.
Apart from Bascombe, the mantle of the HKF is in the hands of vice- president, Adrian Shallow; general secretary, Shernette Richards; Monica Davis, treasurer; as well as Simone Burnett, assistant secretary; and Karthina Providence, public relations officer.
The committee members assisting with the mandate are Seon Stronghold; Dekron Scott ; and Cecil Millington. Stronghold served as public relations officer on the previous executive.
The new executive will serve for the next three years.