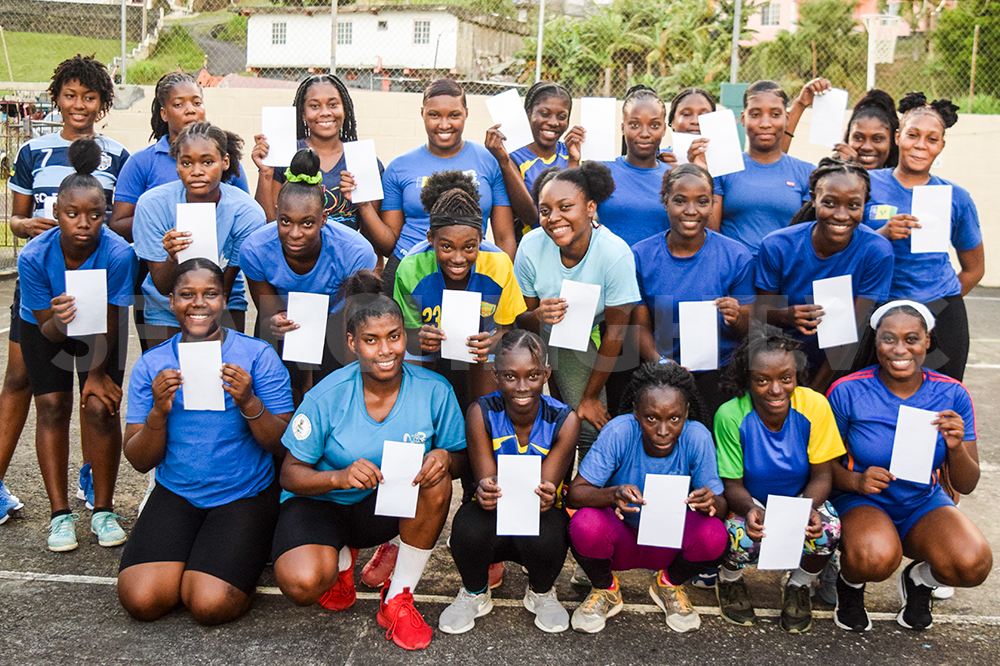 SVG 's netballers join in upholding peace
THE ST VINCENT and the Grenadines Netball Association, has shown solidarity with World Netball in upholding peace.
Last Wednesday, April 6, marked the International Day of Sport for Development and Peace, hence World Netball joined in support of the day.
Prior to the April 6 commemoration, members of the national Under-16 and Under-23 outfits played their part in the promotion, by simply holding a white card in portrait form as a symbolism of "peace".
As such, photos taken at the Kingstown Netball Centre of the gesture were sent to World Netball to make a collage as part of the commemoration.
According to a release from World Netball: " World Netball has always supported this day but this year with all that is going on in the world it is even more important to use the neutrality of sport to instigate dialogue for peace between nations and communities".
World Netball however noted that this year's commemoration holds significant meaning given the current events that are unfolding.