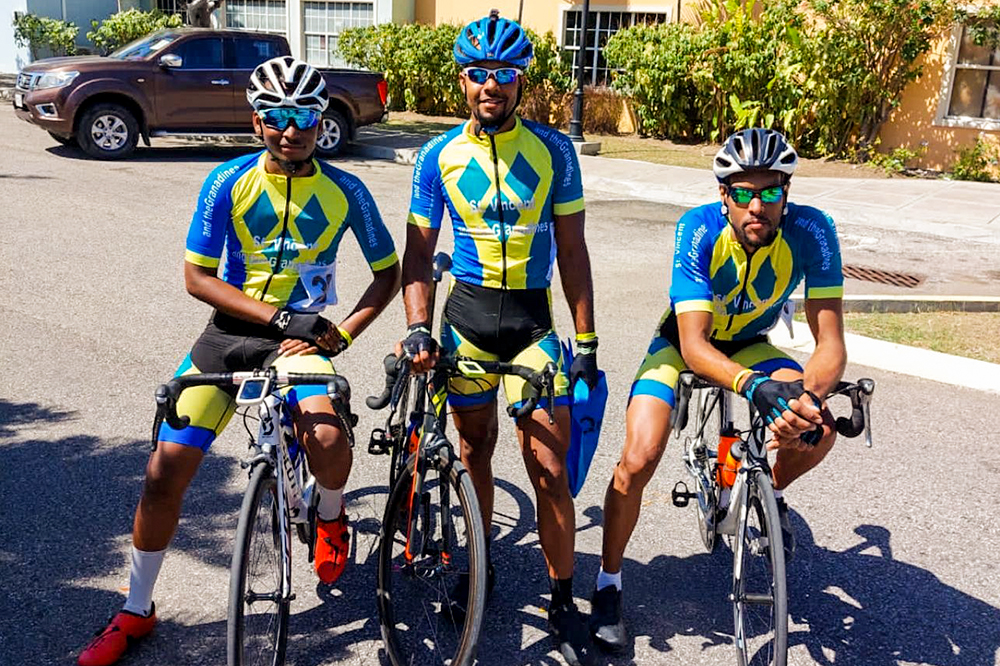 National cyclists hold their own in Jamaica Classic
Team St Vincent and the Grenadines (SVG) put in a worthy performance in the Elite Category of the inaugural Jamaica Cycling Classic staged in the Montego Bay, Jamaica last weekend.
As such, the team of Zefal Bailey, Lucky Antrobus and Marlon Antrobus, tallied a total of 15 points from the three stages of the event, held Friday, Saturday and Sunday.
Bailey was SVG's best finisher, placing ninth overall on the individual list, while Lucky Antrobus was tenth and Marlon Antrobus- fourteenth.
All three though had a top ten finish on each stage. Bailey was sixth in stage three, Lucky Antrobus docked ninth in stage one and his elder brother, Marlon placed tenth in stage two.
Taking the overall winner's prize of US $ 1000, was Andy Scarano of Team 706, from the USA.
Stage one of the Jamaica Cycling Classic was a 56 mile race, the second was 86 miles and the third was 52 miles.