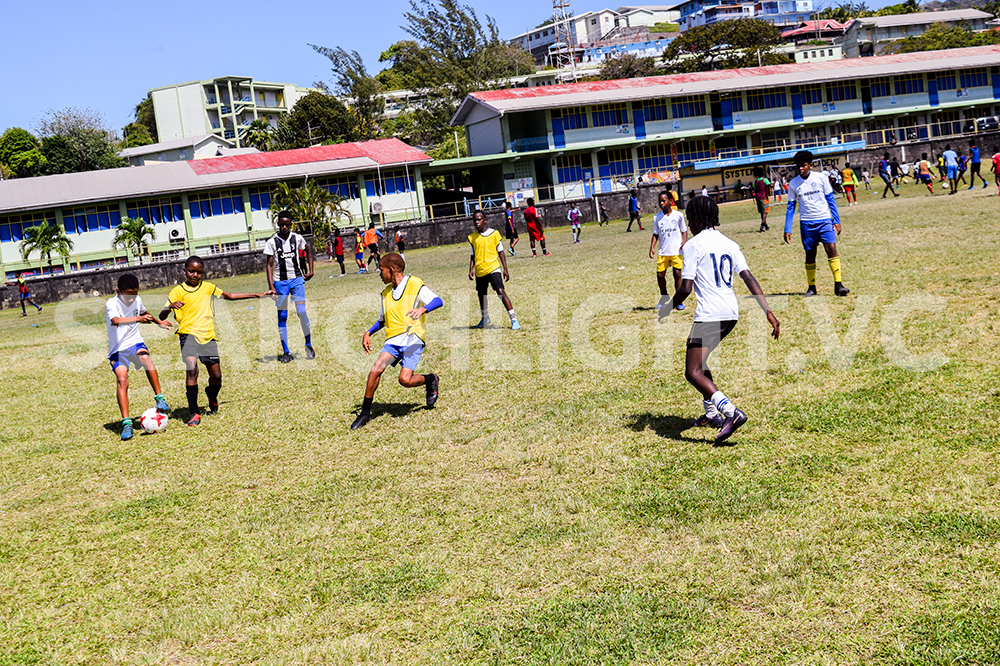 National search on for U-14 and U-17 footballers
The search is now on for male and female players to be drafted into the St Vincent and the Grenadines Under-14 and Under-17 football teams.
Players eligible for the Under-14 teams must be born in 2008 or later, while for prospective Under-17s, the cut off year is 2005.
Players within these age groups will show their mettle to the coaches on Saturdays from 9:00a.m to 11:00a.m.
Divided into zones, the recruitment takes place at various venues across St Vincent and the Grenadines (SVG).
Zone one, which groups players from the leeward side of the mainland is being hosted at the Keartons Playing Field, Campden Park Playing Field and the Golden Grove Playing Field.
The student coaches are John Williams and Bishon Williams ( Golden Grove); Rafeek Francis, Shadel Cyrus and Germano Douglas ( Keartons); and Kelvin Yorke and Kenson Wilson ( Campden Park). The coaches are being monitored by Keith Ollivierre.
Meanwhile, Zone two which operates at the Richmond Hill Playing Field has student coaches, Alanzo Bute and Thaddeus Sam. They are overseen by Alfred Grant.
The supervising coach in Zone three is Andrew Bramble who is monitoring student coaches, Calvert Browne and Yosiah Dascent. Zone three is convened at the Cane End Playing Field.
Director of Technical Matters of the St Vincent and the Grenadines Football Federation, Theon Gordon supervises Zone four which does player assessment at the Diamonds Playing Field. Wesley Charles and Johnny Noel are the student coaches.
Otashie Spring and Dwight Baptiste are the student coaches of Zone four, which operates at the London Playing Field, while Warren Ollivierre is the student coach of Zone five, hosted at the Clive Tannis Playing Field in Bequia.
Following the recruitment phase, a long list of players will be selected for training ahead of final selections being made.
Both the Under-14s and Under-17s are preparing for regional competitions later this year.