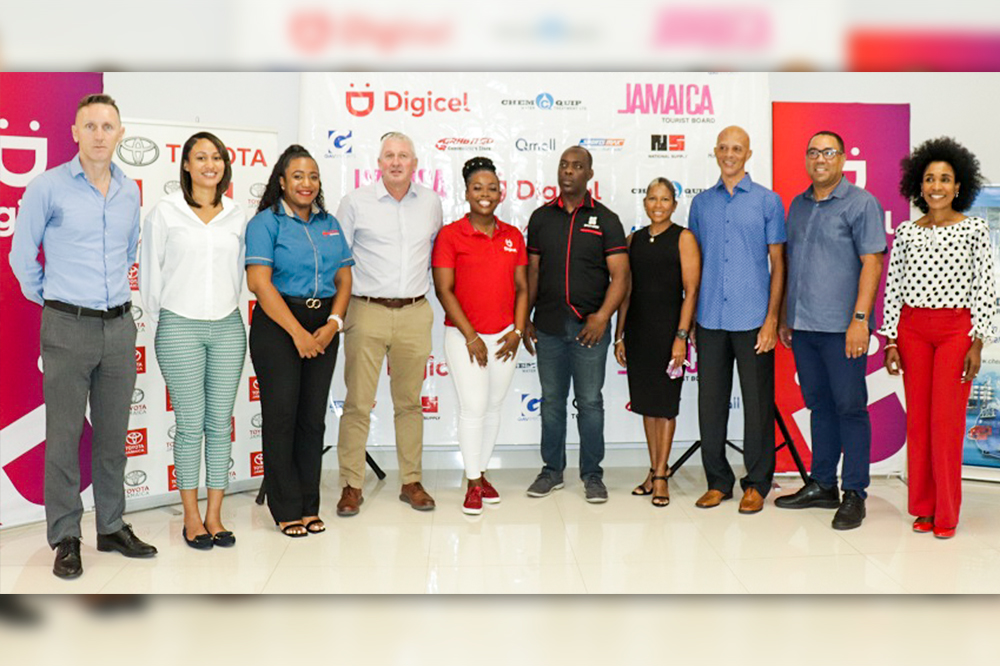 SVG cyclists among others in the inaugural Jamaica International Cycling Classic
WITH ONLY A week left to the starting whistle, the launch of the inaugural three day Jamaica International Cycling Classic took place on March 24, at the Toyota Jamaica showroom in Kingston. The launch event was well attended and included partners, federation representatives and cycling enthusiasts, a release from the organisers state.
As part of an effort to build sports tourism in the country, the event has competitors coming from Canada, the Cayman Islands, Cuba, St Vincent & the Grenadines, Trinidad & Tobago, and the United States. With more than 150 cyclists registered, this inaugural event is already achieving participation numbers close to those of the most globally recognised cycling races, like the Tour de France and the Amstel Gold Race, according to the release.
Event organiser, Coach Carlton Simmonds of High Velocity Cycling Club outlined that the race will also help Jamaican cyclists on a number of fronts. Currently most races in Jamaica are single day events with limited foreign entrants. A multi day (193 mile) race that includes a large international contingent will "test the mettle" of the Jamaican athletes and better prepare them for future competitive events.
Speaking at the launch secretary of the Jamaican Cycling Federation, Donna-Kaye Sharpe said one of the ambitions for the Federation and the event is to have it officially sanctioned by the Union Cycliste Internationale (UCI, the world governing body), as a points qualifying event. In this vein, the of Pan-American Cycling Confederation President, José Manuel Peláez Rodriguez, and the President of the Caribbean Cycling Confederation, Vincentian, Trevor "Sailor" Bailey will be in attendance and will audit the race organisation against their standard.
If approved, Jamaican and Caribbean cyclists will be able to earn qualifying points for international races in Jamaica through this event. At present, in order to earn points, cyclists have to compete in events overseas to qualify for international races like the Pan American Games, the Commonwealth Games and the Olympic Games.
The Jamaica International Cycling Classic takes place in Montego Bay, Jamaica from April 1-3, 2022, and is open to cyclists and spectators alike, with coverage also on SportsMax.
US$12,000 in prize fund will be paid to the winners.