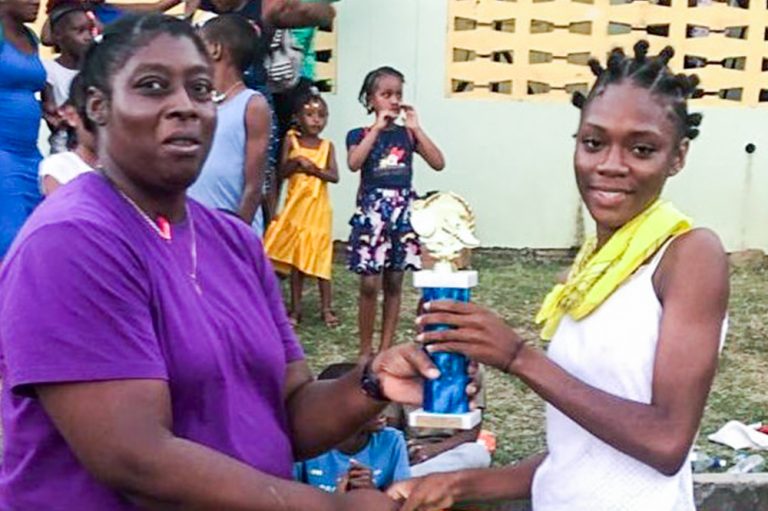 Peters House bosses UISS Athletics Championships
PETERS HOUSE (Yellow) with 693 points, emerged as champions of the 50th edition of the Union Island Secondary School's track and field meet that ended last Friday, March 11 at the Clifton Playing Field which saw a single record being broken.
Williams House (Green) on 549 points was second, and third was Isaacs House (Red) on 542 points.
The Under 14 Male Champion was Neo Williams of William's House with 19 points, while the Under 14 Female Champ was Shenelle Wilson of Isaacs House with 23 points Taking the Under 17 Male title was Demetry Audain of Williams House; he amassed 20 points, and the Under 17 Female Champion was J'Niqua Collis of Peters House with 26 points DeJuan Collis of Williams House with 19 points, was the Male Under- 21 champ, and Alancia Joseph of Peters House with 21 points copped the Female Under-21 title.
The Victrix Ludorum was J'Niqua Collis and the Victor Ludorum was Demetry Audain.
During the meet, one record was broken, the Male Under-17 200m, when Ansel Jacobs of Isaacs House did 24.84 seconds, erasing the previous mark of 25.58 seconds achieved by Jadez Alexander of Isaacs House in 2013.