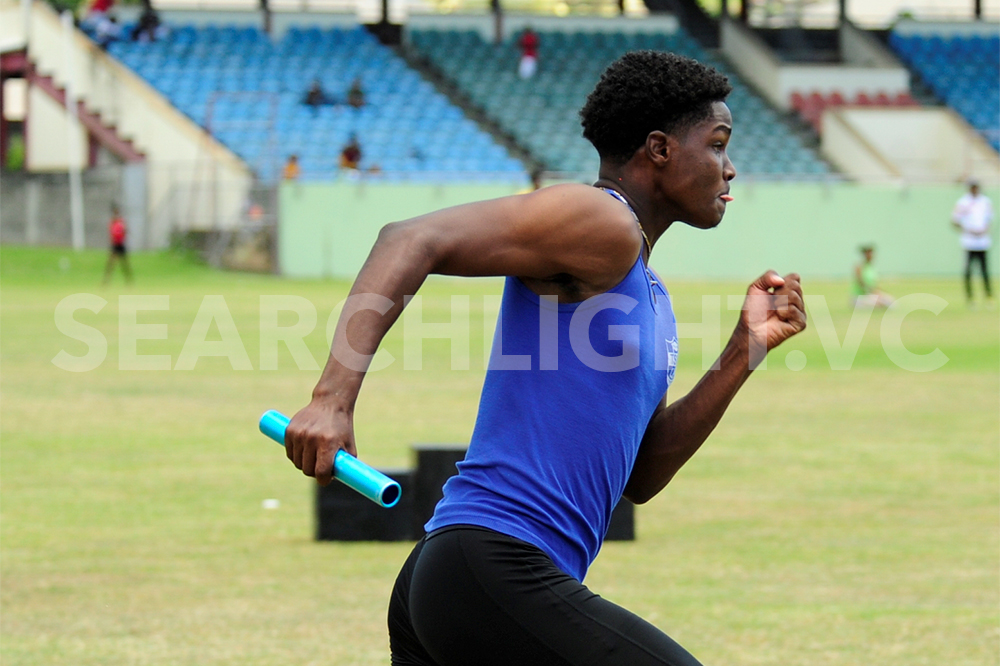 Former national Under-15 cricket captain is TSSS champion male athlete
The skipper of 2019 national Under-15 cricket team, Kodi Grant ran away with the Victor Ludorum title at the Inter-house Athletics Championships of the Thomas Saunders Secondary School held at the Arnos Vale Playing field on Thursday, February 24.
But, his 69 points tally in the Intermediate Boys division were not enough to help Jones House to the title in the 16th edition of the School's athletics meet which took a two year break due to the COVID-19 pandemic.
The Victrix Ludorum title went to Almarie Providence who amassed a total of 60 points in the Senior Division for Webb House.
 Although 36 events were contested, no records were broken either before or on sports day which featured athletes representing four houses namely, St. Hill, Jones, Saunders and Webb.
 Kyshana Alexander of St. Hill House with 32 points took the Junior Girls individual title, while the Junior Boys title went to Jayden Wallace of Saunders House. He tallied 38 points. 
The Intermediate Girls individual title went to Colissa Lewis of St. Hill House with 43 points, while the Individual Boys Intermediate title went to Kodi Grant of Jones House.
Almarie Providence lifted the Senior Girls individual title and the Senior Boys individual title went to Deandre Lavia of St. Hill House; he amassed 60 points  St Hill House, with a total tally of 1222 points emerged champions of the athletics meet beating Webb House, 1,021 points into second place. Saunders House on 922 points ended in third position and Jones House, with a total of 829 points finished in the cellar position.