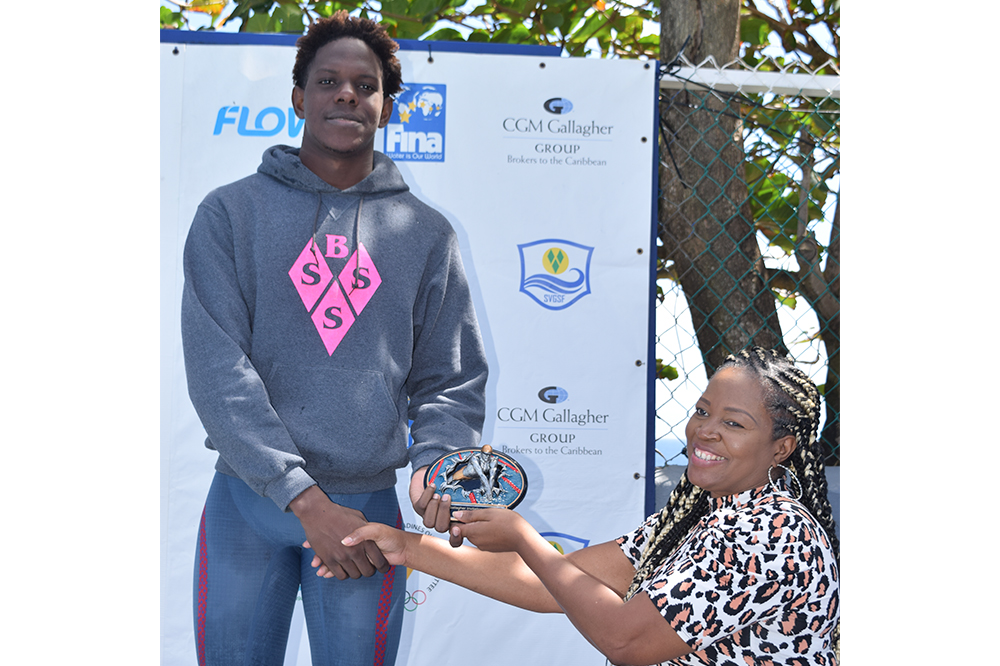 Trio double up at Swim championships
Skylar Byron, Taj Henry and Kenale Alleyne were double winners at the 2022 Gallagher Invitational Swim Championships which concluded at the Shrewsbury Aquatic Centre last Sunday.
Byron won the Girls 8 and Under individual title. A member of the Blue Marlins Swim, Byron compiled 63 points, gained from seven first places. She won the 25m freestyle, 25m butterfly, 100m freestyle, 100m individual medley, 25m backstroke and 25m breaststroke.
In addition, Byron claimed her age group's sprint champion title.
Byron's teammate Henry, copped the Boys 8 and Under title with 45 points. He won the 25m breaststroke, 50m backstroke, the 50m freestyle and was third in the 25m butterfly, the 25m backstroke and the 25m breaststroke. Henry then took the sprint challenge title in a thrilling two- way square off against Tru Matthias.
And, Alleyne won the 50m, 100m, 200m and 400m freestyle, the 200m backstroke, the 50m butterfly, the 200m individual medley, was second in the 50m and 100m backstroke, the100m butterfly and finished sixth in the 50m breaststroke, amassing 97 points and was crowned the 13 and over Boys sprint champion.