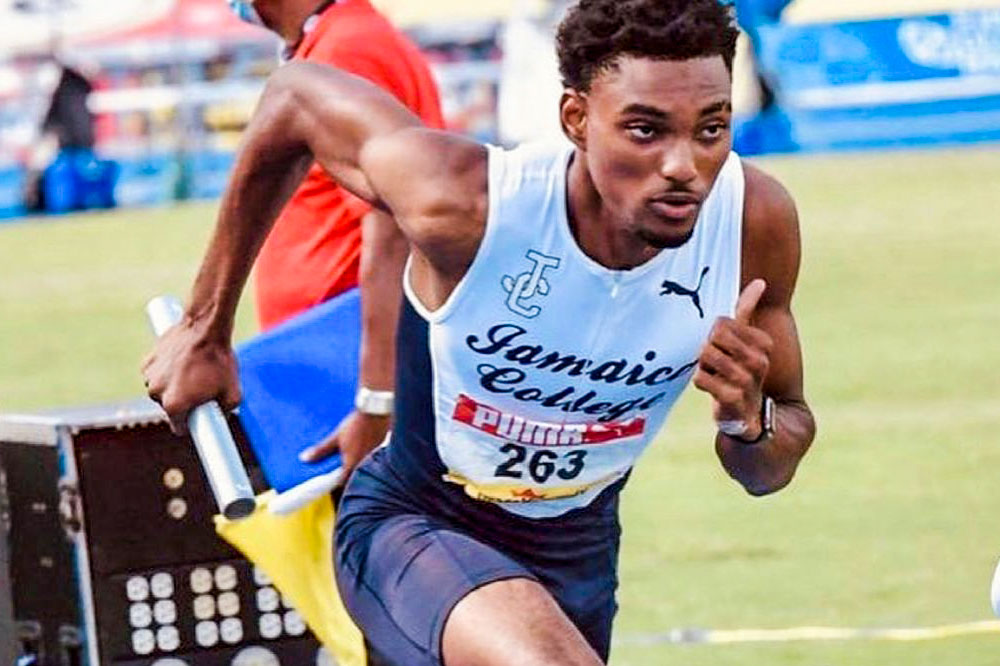 Roban anchors JC in record breaking run
St Vincent and the Grenadines' 800m record holder, Handal Roban was part of another record -breaking effort last Saturday at the GC Foster track in Jamaica, when he anchored Jamaica College to the 4 x 800m title at the Western Relays.
Roban, who clocked 1:52.9 on his leg, who teamed up with Khandale Fru, J' voughn Blake and Omarion Davis, helped JC to establish the fastest time of the high school season, as the quartet clocked 7:36.76.
This new mark also beat the school's previous record of 7:38.64 , set in 2019.
The overall record though stands at 7:29.04, achieved by Calabar in 2020.
Destined for the Penn State University in the USA, Roban, who turns 20 in September has the all time St Vincent and the Grenadines 800m record in his grasp. Last August, in the semifinals of the World Athletics Under-20 Championships in Nairobi, Kenya, Roban established the new mark of 1:48.37.