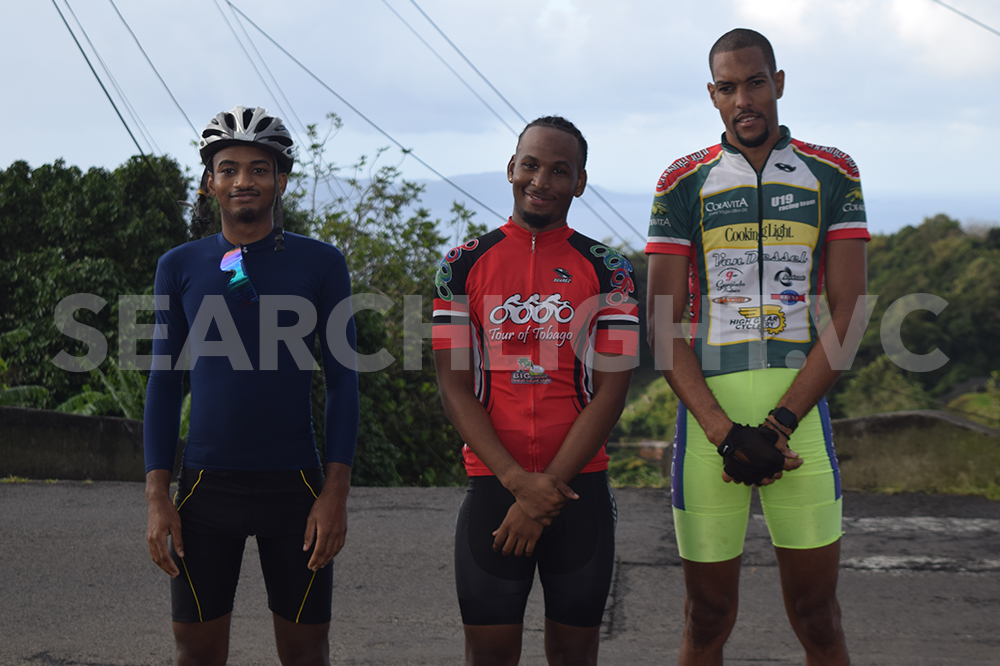 Zefal Bailey triumphs in weekend cycling races
Zefal Bailey made it three in three last Saturday and Sunday when he finished number one in all his events as the SVG Cycling Union held a weekend of races.
On Saturday morning, Bailey topped in the four- mile sprint from the decommissioned ET Joshua Airport to Belmont, clocking 17:58.44. He was followed by Marlon Antrobus in 18:10.78. Third was Lucky Antrobus in a time of 18:28.17.
Bailey was again dominant in the elite category in Sunday's race, which began at the ET Joshua Airport and ended at Belmont.
Cyclists rode to Biabou before travelling to Calder, en route to the finish line.
In the 19 mile race, Bailey was ahead of the pack in 1:05. 57. Next was Antonio Richardson whose time was 1:07.24 . Lucky Antrobus was third in 1:07.38.
The other competitor was Marlon Antrobus, who recorded a time of 1:11.56.