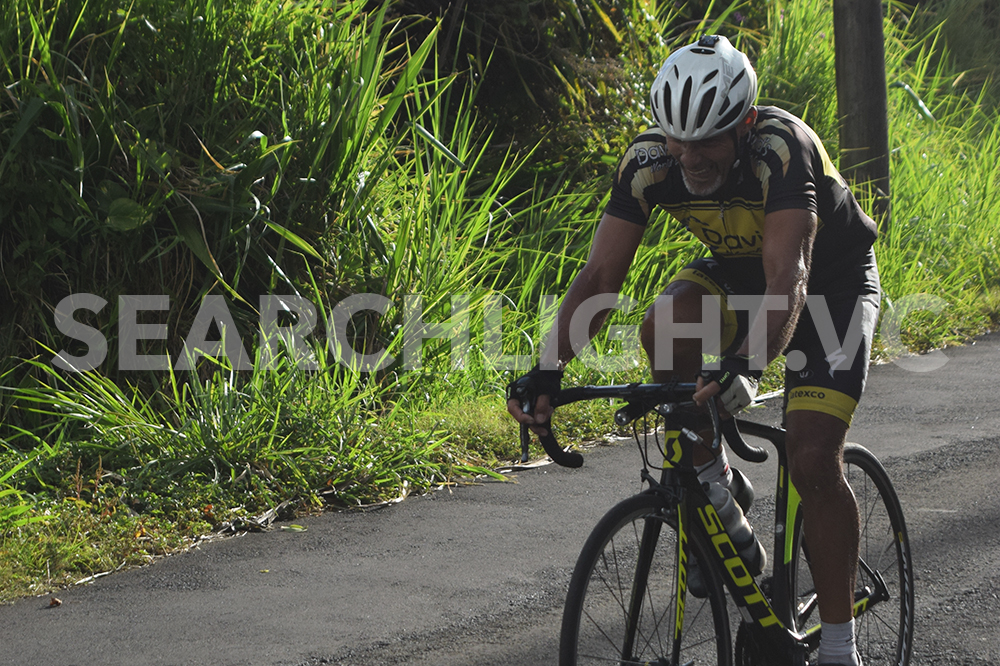 Ollivierre upstages Durrant in local Cycling
Steve Ollivierre silenced the normally chirpy Peter Durrant by winning both races last weekend, as the St Vincent and the Grenadines Cycling Union held two events on Saturday and Sunday.
First, on Saturday morning, Ollivierre beat Durrant who finished third. Durrant went one closer to his regular first place when he placed second in Sunday's race, which was also contested in the morning.
In Saturday's 4 -mile event from the decommissioned ET Joshua Airport to the Belmont look out, Ollivierre's winning time was
20:55.52. Martin Bollers was second in 22:28.72 and Durrant's this place time was 23:53.72.
Ollivierre left no stones unturned in Sunday's 19- mile race from the ET Joshua Airport to the Belmont look out, via Bridgetown, Biabou and Calder.
It was more than four minutes after Ollivierre ended that Durrant was to reach the finish line. Ollivierre completed the course in 1:13.26, while Durrant did so in 1:17. 53 and Bollers was third in 1:22.56.
Admitting that he was soundly beaten on both occasions, Durrant related on Sunday, " I have no excuse (but) I will be back".
Durrant who has been unbeaten in the Masters category of local Cycling for sometime now, projected that in his next chase he will be first.