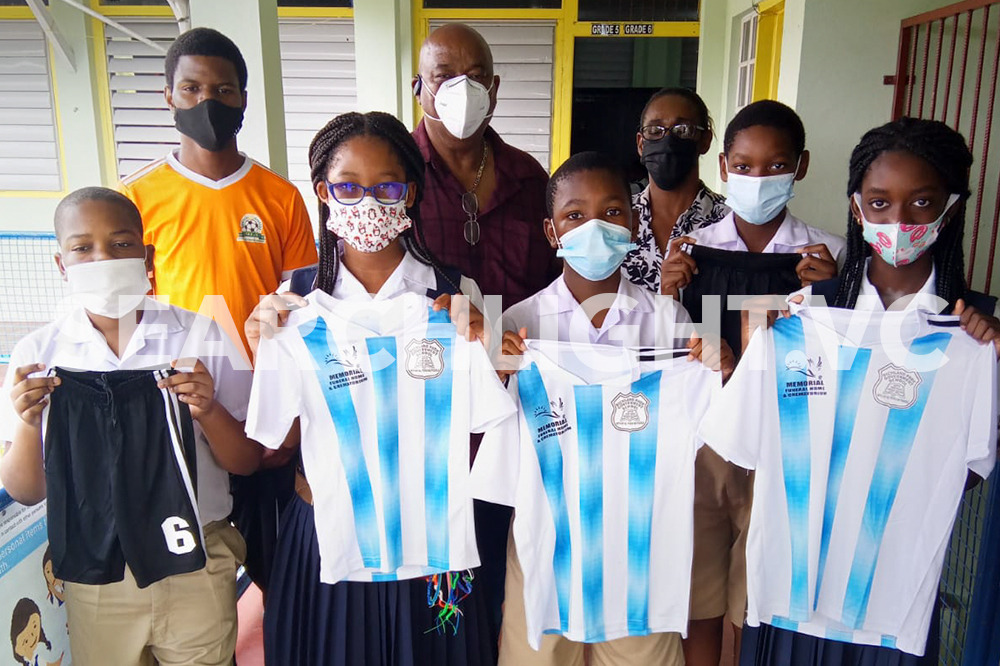 Marriaqua primary schools receive football uniforms
The five primary schools located in the Marriaqua Valley have received uniforms compliments the Memorial Funeral Home and the Marriaqua Football League (MFA).
The initiative which was spearheaded by president of the MFA, Yosiah Dascent got the financial blessings of Stephen Da Silva of the Memorial Funeral Home.
Da Silva, a past president of the Marriaqua Sports Association said he was moved to make the donation as he wants primary schools' football to return to the valley.
As part of the undertaking, the MFA has appointed coaches to work with the primary schools.
As a result, Anthony Hazell will be attached to the Cane End Government; Orlando Trimmingham, the Seventh Day Adventist Primary;
Jemar Pope, the Marriaqua Government; Travisha Diamond, Richland Park Government and Figo Pope, the Evesham Methodist School.
And, in a show of community spirit and co-operation the coaches have been drawn from Pride and Joy, and Glenside Ball Blazers.