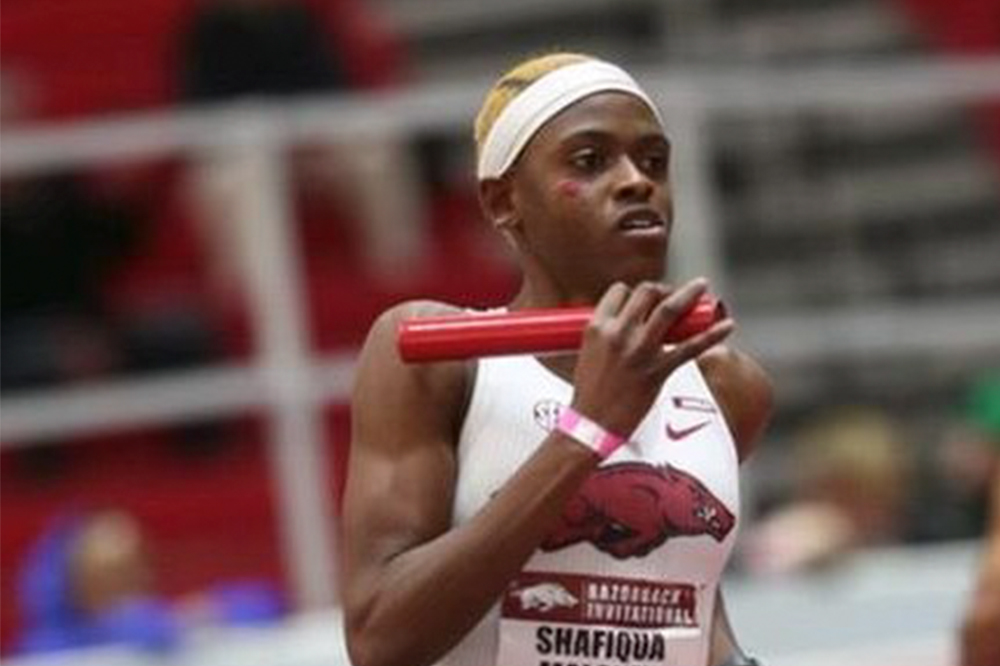 Maloney adds more indoor accolades
Vincentian, Shafiqua Maloney's 2:01.95 split in the Distance Medley Relay, is ranked as the second fastest. Additionally, her clocking ranks first among her collegians, bettering the previous best at the meet, that of 2:02.00.
This was achieved last Friday at the Razorback Invitational at the Randal Tyson Track Center in Arkansas, as the University of Arkansas clocked 10:51.63, which was a school record.
Also, last weekend, her 52.03 split time on the second leg of the 4x400m helped her institution win the event, and set a meet record of 3:29.38.
In addition, Maloney ran 52.69 in a flat 400m final on Saturday, to top the field.
These stand out efforts, earned Maloney her second South Eastern Conference Indoor Co- Runner of the Week honour.