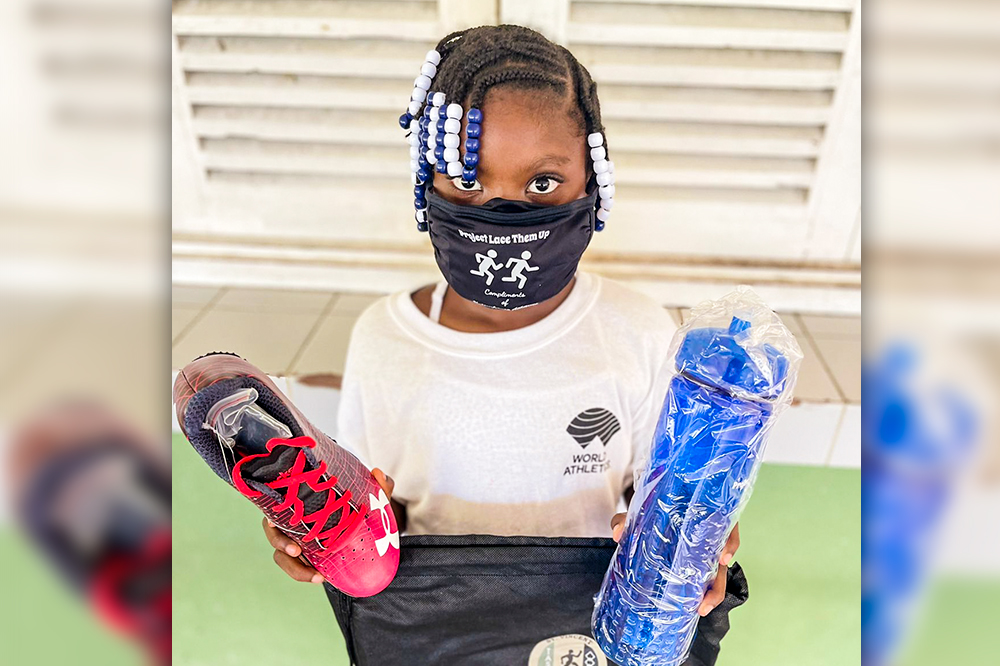 Young athletes benefit from Project Lace Up
Some athletes who were part of the filming of last Saturday's activities for the Kids In Athletics programme manual, were the first beneficiaries of Project Lace Up.
As such, selected athletes were the recipients of shoes, bags and water bottles, compliments the project.
The brainchild of Vincentian US-based athlete Jabari Michael- Khensu and his father, Yemi Khensu, Project Lace Up began last year as a foundation which would procure gear for athletes who are based in St Vincent and the Grenadines.
Sparking the Khensu's interest in ensuring that athletes were able to get such equipment was the realization of a synthetic track at Diamond which officially opened in November, 2020.
From there on, wheels were put in motion to get the project up and running, with budding St Vincent and the Grenadines athletes being the focal points.
Team Athletics SVG's role in the project is to distribute the equipment to worthy recipients.
A graduate of the University of Pittsburgh, the younger Khensu is the national Under-20 male 200m record holder.
His representation for St Vincent and the Grenadines has been limited to the Trinidad and Tobago National Championships, the OECS Invitational in Grenada and the Pan Am Under-20 championships in Peru, all which took place in 2017.