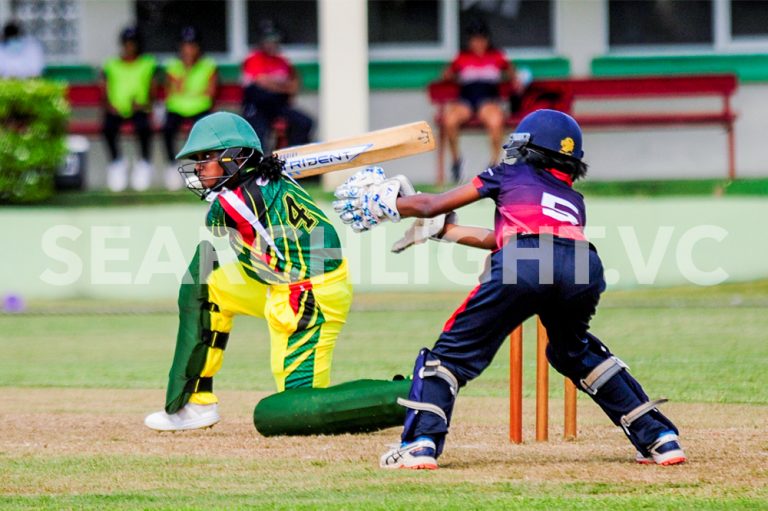 USA bowls off historic female cricket tour with victory
The first game in the four-match Women's Under-19 Cricket Series between hosts Windward Islands Under-19 women and the touring USA Under-19 Women Cricket Team, ended in victory for the tourists.
Having won the toss, the Windward Islands took first knock and were soon in trouble, losing their first wicket on the second ball without a run as yet on the score board.
The Windward Islands made 70 for 6 in their 20 overs, with skipper Zaida James top-scoring with 25; Skyy Smith 10, while extras contributed a healthy 24 extras.
The USA Under-19 women knocked off the runs in 10.3 overs for the loss of a single wicket. Windwards skipper James took the sole wicket to fall, caught and bowled, while Ritu Priya Singh and Mitali Patwardhan each made 18.
The historic tour represents the first USA Under 19 female team to tour the West Indies, and all games are scheduled to be played at the Arnos Cricket Grounds in St. Vincent and the Grenadines from January 24 – 28, 2022.
The Series is the first opportunity for the Windward Islands Under-19 female cricketers to come together as a unit since the pandemic hit 24 months ago.
The tournament is made possible by the collaborative efforts of the Windward Islands Cricket Board, USA Cricket, and the St. Vincent and the Grenadines Cricket Association. Both teams are using the tour for development and exposure.