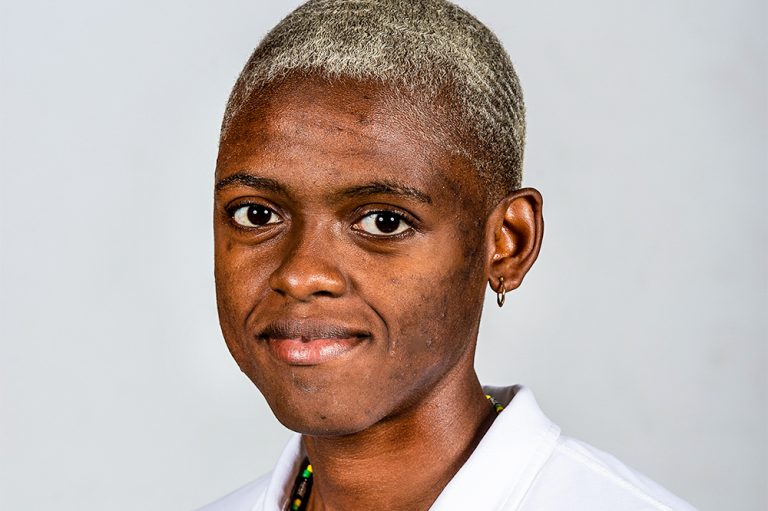 Maloney sets leading indoor marks
Vincentian, Shafiqua Maloney did not only win the women's 400m and 800m at the Arkansas Invitational last Friday in Fayetteville, Arizona, but established the collegiate's leading marks for 2022.
The 22 -year-old Maloney timed 52.33 seconds in the indoor event, and in the process bettered her previous best of 52.51. Thus, her clocking put her fourth on the world list and eighth on the University's All Time list.
But she was not finished as she stopped the clock in the 800m at 2:04.32, to establish another collegiate mark.
And her 52.29 seconds split time in the 4 x 400m, helped the University of Arkansas to a 3:30.79 clocking.
Consequently, on the back of those performances, Maloney got a share of the South Eastern Conference Runner of the Week honour.
During 2021, Maloney was able to take her career to another level, especially in the 800m.
She established a career best of 2:02.54 in the 800m, which stands as a St Vincent and the Grenadines record.
In addition, Maloney copped gold and silver at the North American, Central American and Caribbean Athletic Association (NACAC) Under-23 championships in San Jose, Costa Rica.
In the 800m , she completed the distance in a winning time of 2:08.13, and her 400m silver medal run saw her clocking 52.73.
At the Tokyo Olympics last year, Maloney ran 2:07.89 in the women's 800m, placing seventh in her heat.