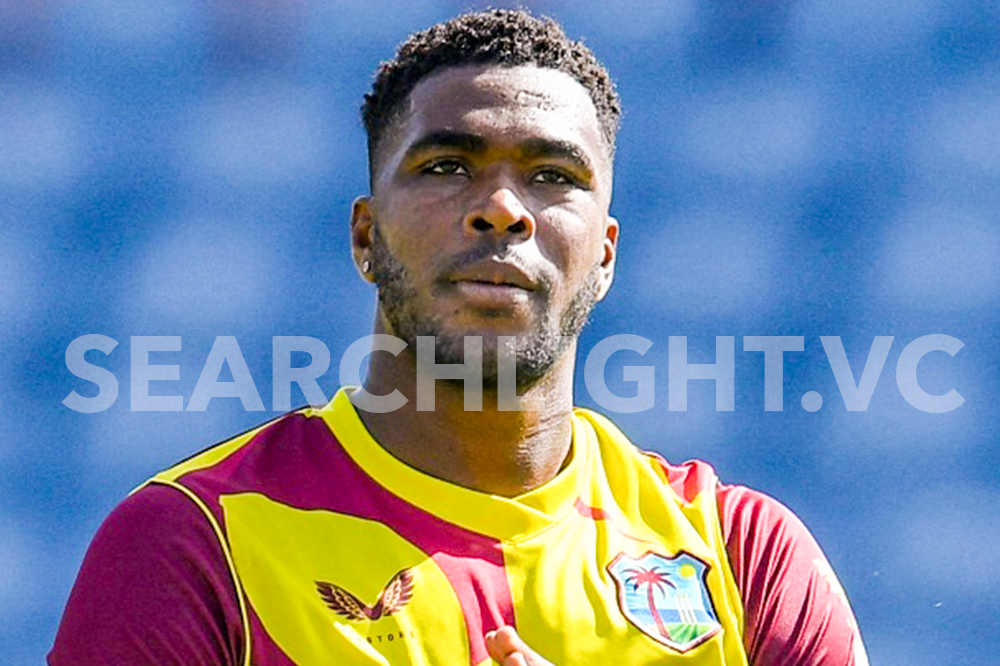 Injury forces Mc Coy out of BPL
A recurring shin injury has forced Vincentian left arm fast bowler Obed Mc Coy to opt out of the Bangladesh Premier League (BPL).
He also was not considered for selection to the West Indies team for the Twenty/20 International one -off match versus Ireland and the five -match series against England.
Mc Coy, who last year had to withdraw from the World Cup after featuring in one match was set to appear for Fortune Barishal in the BPL, from January 21 to February 18.
Meanwhile, the West Indies' one -off match at Sabina Park against Ireland is carded for January 16, with the England show-down scheduled for the Kensington Oval in Barbados, January 22 to 30.
Mc Coy, who turns 25 today, January 4 had limited appearance in the Caribbean Premier League in St Kitts last August and September, playing in only three matches of the St Lucia Kings' matches.
However, in the West Indies T/20 internationals here in the Caribbean, Mc Coy picked up four wickets in three matches against Sri Lanka, scalped nine in five matches versus South Africa and five in two matches against Australia. In the latter series, Mc Coy played in the first and third matches of the five -match series, in which the West Indies trumped 4-1.