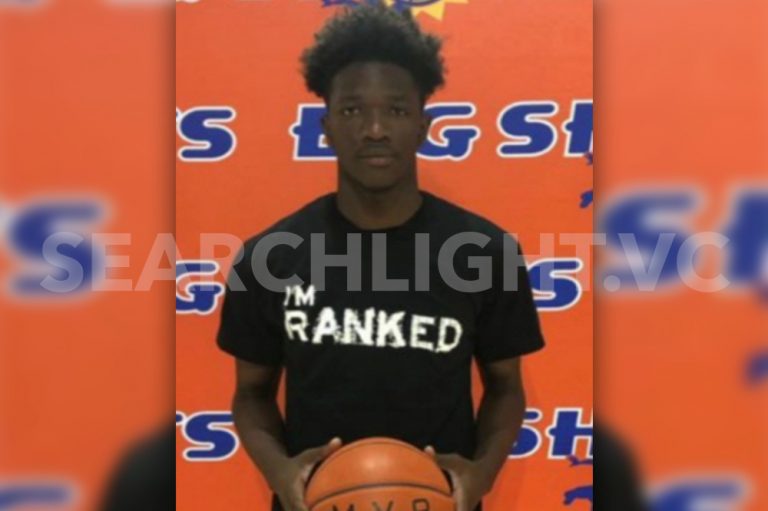 Shad Thomas in rebounding top five
Vincentian Shad Thomas continues to be among the top Basketball performers in the US National Junior Collegiate Athletic Association Division II Championships.
After gaining the Player of the Week accolade earlier this month, Thomas crowned off 2021 as the fifth on the list of rebounders nationwide in the division.
Representing the Catawba Valley Community College in North Carolina, Thomas had an average of 11.1 Rebounds Per Game(RPG).
He is bettered by Sam Smith of Arkansas St Midsouth( 13.4), Ibrahima Athie of Edison State(13.2), with Jaland Whitehead and William Tavares de Brtio of Johnson County and Erie CC, respectively, both on 11.3.
Thomas joined Catawba Valley Community College this year, after two years at the Salem Baptist Christian School(SBCS).
As a senior at SBCS, Thomas delivered an average of 20 points and 15 rebounds per game.
During his stint at SBCS, Thomas was part of his team's 16 wins. His efforts saw him gaining selection on two occasion on all- conference.
Thomas , who hails from Union Island, left St Vincent and the Grenadines two and a half years ago to attend the SBCS. Earlier this year, he gained a scholarship to Catawba Valley Community College.
Before advancing his skills in the USA, while here, Thomas played for the Union Island Secondary School, the SVG team to the Windward Islands schools' Games, Tanty Ma and the Blue Chip Basketball Academy.