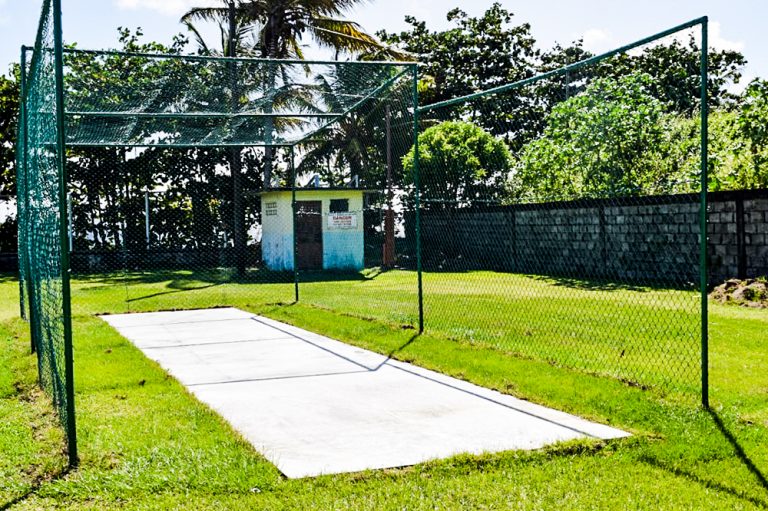 Batting and bowling cages finally delivered
After several years of promise, the executive of the St Vincent and the Grenadines Cricket Association Inc. has finally realised and delivered batting and bowling cages.
The facilities, four in number, have been erected at the Arnos Vale Playing Field, the Cumberland Playing Field, the London Playing Field and the Clive Tannis Playing Field in Bequia.
The promised erection of the batting and bowling cages was one of the pillars on which former president of the SVGCA Inc. Dr Kishore Shallow's campaign rested, as he sought re-election in 2016.
Shallow went on serve two more terms, before the term limits policy of the SVGCA Inc. ended his tenure last December. He thus held the top post from 2014 to 2020.
According to a release from the SVGCA Inc., the cages represent a fulfilment of the commitment made by the association to build cricket infrastructure for young cricketers to better sharpen their cricketing skills in and out of local cricket seasons.
The release added: "This initiative will serve as a conduit through which coaches can more efficiently plan and execute coaching programmes in their respective environment".
President of the SVGCA, Romel Currency, stressed the importance of batting and bowling cages to further the development of cricketers, especially since the moratorium on cricket competitions occasioned by the presence of Covid-19.
Currency also expressed on behalf of the executive of the SVGCA, gratitude to the National Sports Council, the National Lotteries Authority, as well as the various parliamentary representatives, for embracing the need for these cages and the benefits that will derive.