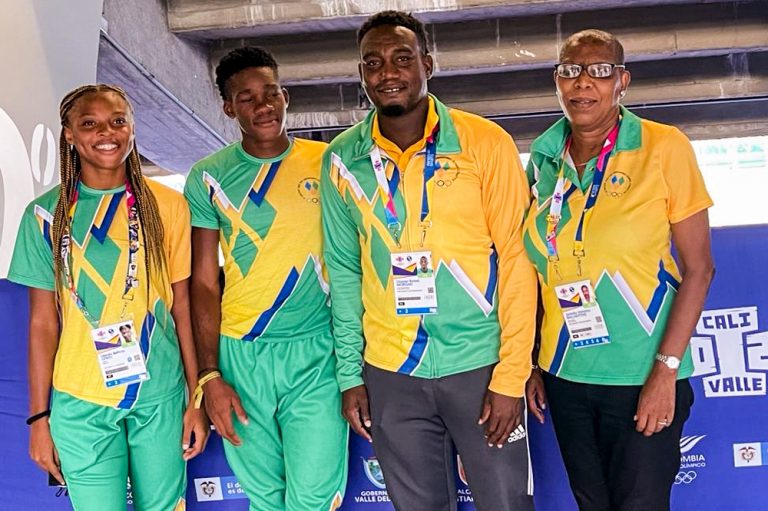 Vincentians compete at inaugural Junior Pan American Games
St Vincent and the Grenadines, represented by four swimmers and two track athletes, were part of the historic hosting of the first ever Junior Pan American Games in Cali, Valle, Colombia.
Taking to the pool last Friday were Abigail De Shong and Bryson George, as the two contested the preliminaries of the 100m.
De Shong's time over the distance was 1:25.50, while George did 1:12.38 27. The two returned on Saturday in the 100m Butterfly, with De Shong timing 1:12.30 and George, 1: 02.85.
Then on Sunday and Monday, it was the turn of Kennice Greene and Kenale Alleyne in the freestyle.
On Sunday, Greene's time in the 100m freestyle was 1:02.97 and for Alleyne, it was 55:89.
In the 50m on Monday, Greene stopped the clock at 28.77 and Alleyne at 25.30.
The swimmers' times though were not enough to see them through to the next phase.
The same was the case for Ulanda Lewis, who failed to get past the preliminaries of the women's 100m. Her 11.88s saw her finishing sixth among the six competitors.
Lewis was also listed to compete in the 200m, while Darren Morgan competes in the men's 400m.
The Games are set to conclude tomorrow, Saturday, December 4.