Posted on
SVGTTA signs off tournaments for 2021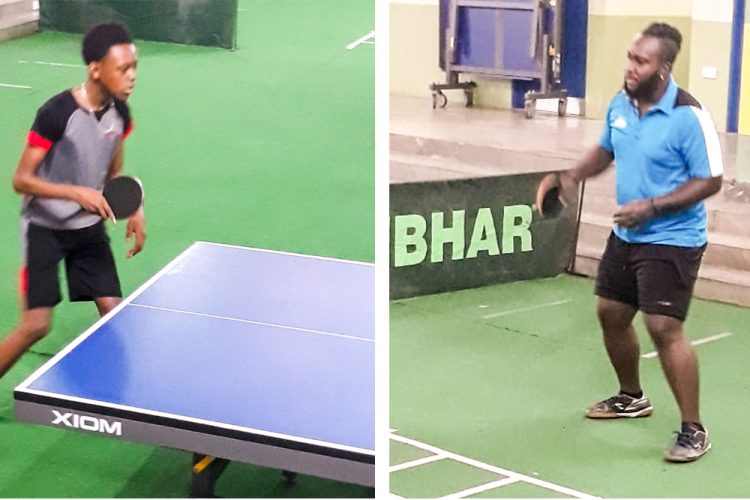 Damion Dublin emerged the male champion of the final assessment tournament of the year, when the SVG Table Tennis Association (SVGTTA) staged the event last Saturday at the West St George Secondary School.
 Facing Caleb Howard in the final, Dublin used his years of experience on Howard, who applied his smarts. Dublin, though, rallied to an 11-5, 11-7, 13-11 triumph.
 In getting to the final, Dublin saw off Antwan Tannis 11-3, 11-5, 11-6 in the quarter-final and outlasted a determined Michel Creese 6-11, 11-5, 11-5, 11-9, in the semi-final.
Meanwhile, Howard beat Mikael Hazelwood 8-11, 11-3, 12-10, 11-8, in the semi-final and got past Mirac Creese 6-11, 11-5, 11-5, 11-9, in a dangling semi-final, which at times looked as if it could have gone either way.
 In the female category, Leah Cumberbatch proved her unstoppable worth, as she beat Jessica Mc Carter 11-8, 11-3, 11-8, to capture the top position.
It was a return to competition for table tennis players, who last pitted their skills in an organized manner in May of this year.
The eruptions of La Soufriere volcano in April and the rise in coronavirus cases, obstructed the flow of events under the aegis of the SVGTTA.
Saturday's tournament saw the organisers and players adhering to the health protocols in light of the threats of the coronavirus.
As such, mask wearing was mandatory, regular sanitizing, social distancing and hasty departure from the venue, once players were not involved.
 Following last Saturday's tournament, Damion Dublin, Michel Creese, Mirac Creese, Akeil De Roche, Caleb Howard, Mikael Hazelwood, Shanecia Delpeshe and Leah Cumberbatch have been called up for training for the Commonwealth Games qualifiers.
The Commonwealth Games are slated for July/ August, 2022, in Birmingham, England.