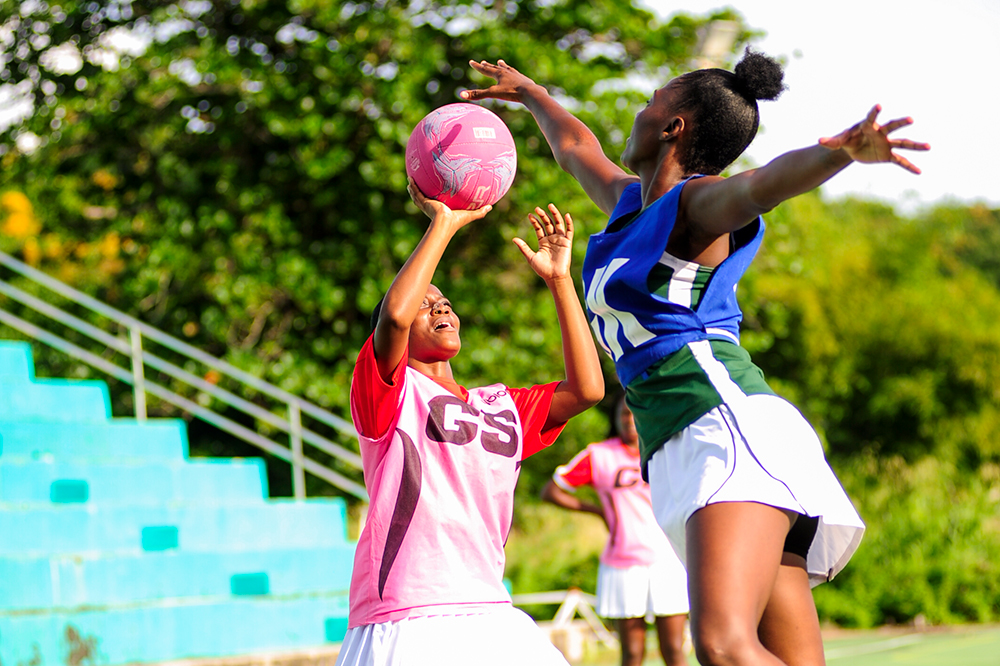 Top four clash in SVGCC netball tomorrow
Tomorrow, Wednesday, December 01, will see the top four netball teams clashing in two semi-final matches in the 2021 St. Vincent and the Grenadines Community College Invitational Netball Competition.
Already, Troumaca Mustangs and BSS Warriors have booked their places in tomorrow's semi-finals, and had contrasting victories on Friday, November 26, at the Villa Campus court.
Untroubled by any opponents so far, Troumaca Mustangs put on another sterling show against the SVGCC Freshers, recording a 50-12 victory.
Goal Attack, Denel Creese, bucketed 24 of the Mustangs' goals, while Kristianna Christopher added 19, as the Mustangs secured another commanding win.
Dubbed the most exciting match of the competition so far, BSS Warriors turned around a six-goal first quarter deficit, to sting the previously unbeaten Bethel Young Lasses 21-16. Bethel Young Lasses sped out to a 7-1 lead at the end of the first quarter, and were still ahead 11-7 at the half-way point.
The game however had a very different look from the third quarter, as BSS Warriors, spurred on by the determination of Jomelia Alexander, turned the game on its head and took a 15-12 lead with one period remaining. The BSS Warriors then powered home to win 21-16.
BSS Warriors were also in winner's row when they had an easier win over the DTVE Final Year, 25-6.
Defending champions Teachers Combined regained ground with relative ease as they took a valuable three points by way of a win by default over the DASGS Final Year.