Posted on
Hope & Hope Inc. completes GHS fencing project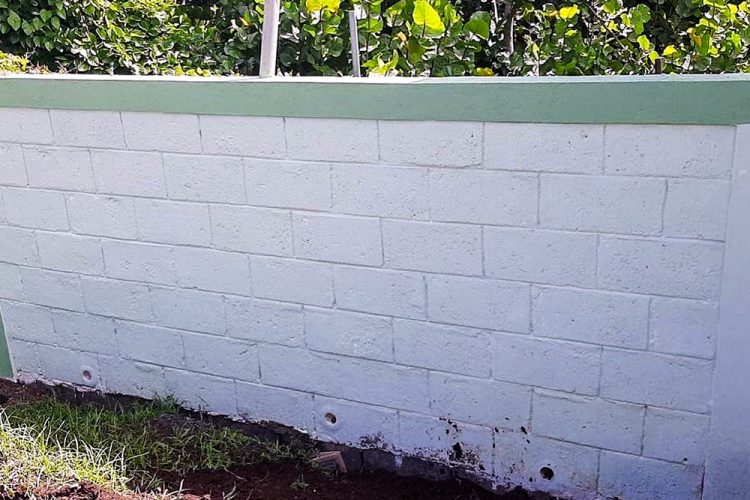 The perimeter fencing which surrounds the Girls' High School is better secured and reinforced, following the completion of a project carried out by Hope & Hope Inc.
Through the parent body of the Blue-Chip Basketball Academy (BCBA), Hope & Hope funded the project, which costs approximately $20 000 and was carried out by Marcellus Constance Construction.
Delighted that it has been completed, Kishon Bishop, who is the founder and director of both Hope & Hope and the BCBA, outlined to SEARCHLIGHT the purpose behind the undertaking.
"The fencing project was something we realise that we need for our next phase … Our goal is to focus on youth ministry and also Kids Basketball, which will be done with the adjustable hoops which we were able to purchase last year, around this time," Bishop revealed.
"The project covers a plethora of things, but the most important one is security, as we realise that access from both the windward side of the school and the Grammar School side were open and there was a direct access to the court," he added.
Bishop said that the fencing would also mean that the St Vincent and the Grenadines Volleyball Association, which shares the hard-court facility, will have better and safer surroundings to carry out its programmes too.
He noted, as well, that the secured fencing would be beneficial to the students of the Girls' High School, when they returned to their location.
"Keeping the loiters out, persons who are not suppose to be there, also securing so when there are events that require us to take up admissions or limit who should be there, we can do so," Bishop related.
He disclosed that they are hoping to build on the completed project "It is a very important project and we are happy that it has been completed … We are in the process of agreeing to a schedule that will allow for the sharing of the facility, doing so with harmony with other users," a beaming Bishop who resides in the USA said.
The mission of the BCBA, which was launched in 2017, is to provide quality professional basketball training for young children who possess the aspiration to transition to elite players at all levels of competition.