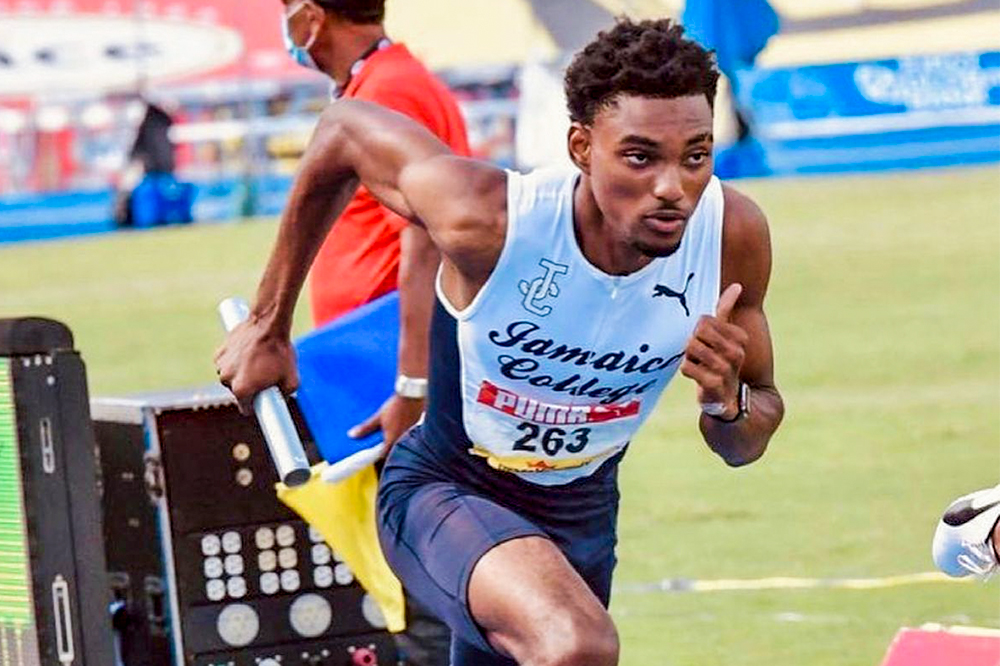 Handal Roban signed by US university
AFTER BEING hounded by several educational institutions in the United States of America, Handal Roban has settled for the University of Pennsylvania.
Roban, one of St Vincent and the Grenadines' brightest track and field athlete, who specialises in the 800m, heads the USA, after spending two years at the Jamaica College.
Having secured the full scholarship, Roban, 19, told SEARCHLIGHT last Monday, that he has not settled on what area he would major.
But he is certain that he "will be paving the way for other Vincentian athletes".
Before leaving St Vincent and the Grenadines, Roban attended the Pamelus Burke Primary School, the Georgetown Secondary School and the St Vincent Grammar School.
And, as a mark of gratitude, Roban expressed thanks to the teachers of the three institutions, whom he acknowledged have helped him along the way.
Apart from his family and friends, Roban singled Rawlson Morgan, Suzanna Leigertwood- Ollivierre and Daune Johnson, coach at Jamaica College, for special mention.
Roban is the all-time St Vincent and the Grenadines record holder for the 800m, with a clocking of 1:48.37, achieved at the World Athletics Junior Championships in Nairobi, Kenya in August of this year.
Additionally, Roban has several records in his name at the Inter-Secondary Schools' Athletics Championships.
He has also medalled at the Junior Carifta Games on two occasions, including a gold, as well as three medals – gold, silver and bronze, at the North American, Central American and Caribbean Under-20 and Under-18 championships.