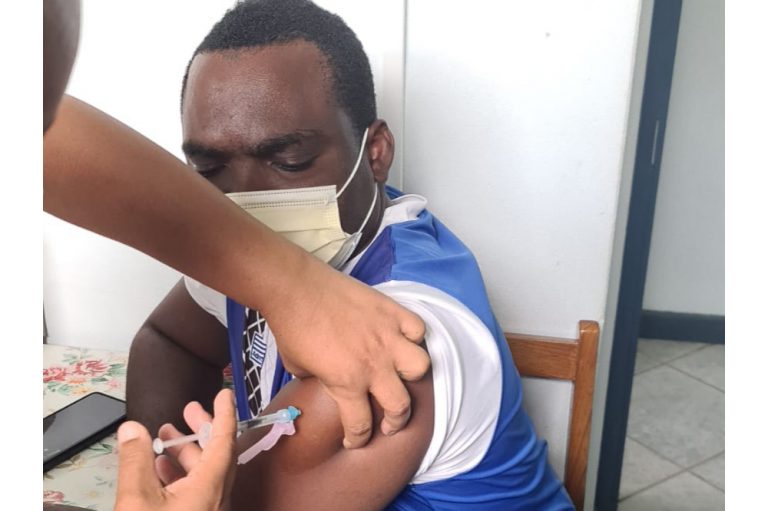 Top football administrator advocating for vaccination
Otashie Spring, president of the North East Football League, is among the latest high-ranking sporting officials here in St Vincent and the Grenadines, to lead by example, by supporting the national vaccination campaign.
Spring made the decision two weeks ago, and took his first dose of the AstraZeneca vaccine.
Spring said that he was first hesitant at first about being vaccinated, however, "after comprehending a lot of the facts surrounding the available vaccines and the pandemic, it became an obvious choice".
Spring, who is also the first vice-president of the St Vincent and the Grenadines Football Federation (SVGFF), would like to see the national football body join in the fight as well.
The football official said he believes that more conversations and dialogue is needed to sensitise people about vaccination and it being the most profound solution and weapon against the pandemic But Spring said while the conversation is delayed at the national level by the SVGFF, he will be doing so on a micro scale within the North East belt of the mainland.
"I will encourage the North East family to look seriously at the vaccination initiative as a solution to combat COVID-19 and its effects… We do not believe in mandatory vaccination, but instead, that our right-thinking people will eventually come around in making the right choice and choose vaccination and life over fear.
"The North East League will engage the health authorities regarding the best way we can fight the scourge of COVID-19, as we endeavour to bring back football and other recreational activities in Georgetown… We have to live with Covid-19 and we cannot allow ourselves to be victims and nor victors in this war," Spring commented.