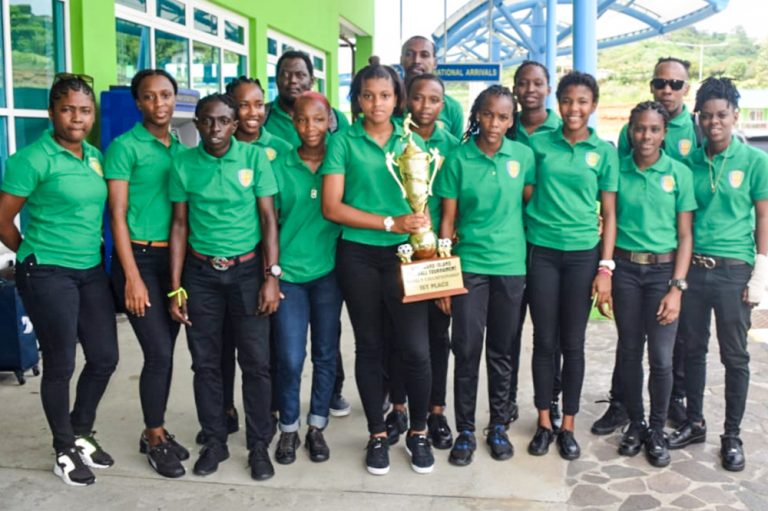 Lady Heat world cup participation pushed back
ST VINCENT AND THE Grenadines' senior female footballers dubbed "Lady Heat" will have to wait a while longer before they can hit the field in World Cup qualifiers.
This, after the start of CONCACAF's qualifiers has been pushed back to February 2022.
CONCACAF cited the travel restrictions caused by the novel coronavirus as the reason for the push back.
The qualifiers were set to kick off next month, with the Vincentians slated to meet Cuba in Cuba and Haiti on home soil.
The Vincentians' other two matches in Group E are versus the British Virgin Islands and Honduras. The original fixtures released in August, also showed St Vincent and the Grenadines hosting the British Virgin Islands and facing Honduras in Honduras.
Also affected by the postponement are the five other groups involved in the qualifiers.
The other groups are Group A, which is composed of Mexico, Puerto Rico, Suriname, Antigua and Barbuda and Anguilla, and Group B comprising Costa Rica, Guatemala, St Kitts and Nevis, the US Virgin Islands and Curacao. Slotted in Group C are Jamaica, the Dominican Republic, Bermuda, Grenada and the Cayman Islands; Panama, El Salvador, Barbados, Belize and Aruba comprise Group D and Trinidad and Tobago, Guyana, Nicaragua, Dominica and the Turks and Caicos Islands are lodged in Group F.
Winners of the six groups go forth to join the USA and Canada. These eight teams will then be placed into two groups of four each.
Following, the two top places from each of the two groups will qualify for the semi-finals and get direct tickets to the FIFA World Cup in Australia and New Zealand in 2023, whereas, the two third places advance to the inter- continental playoff.
At the end of the inter-continental play off, the winner earns a spot in the 2024 Paris Olympics and the 2024 CONCACAF Gold Cup.
Additionally, the runner-up and the third place will progress to a CONCACAF Olympic play-in. The winner of the play-in gets a spot in the Paris Olympics and the 2024 CONCACAF Gold Cup.