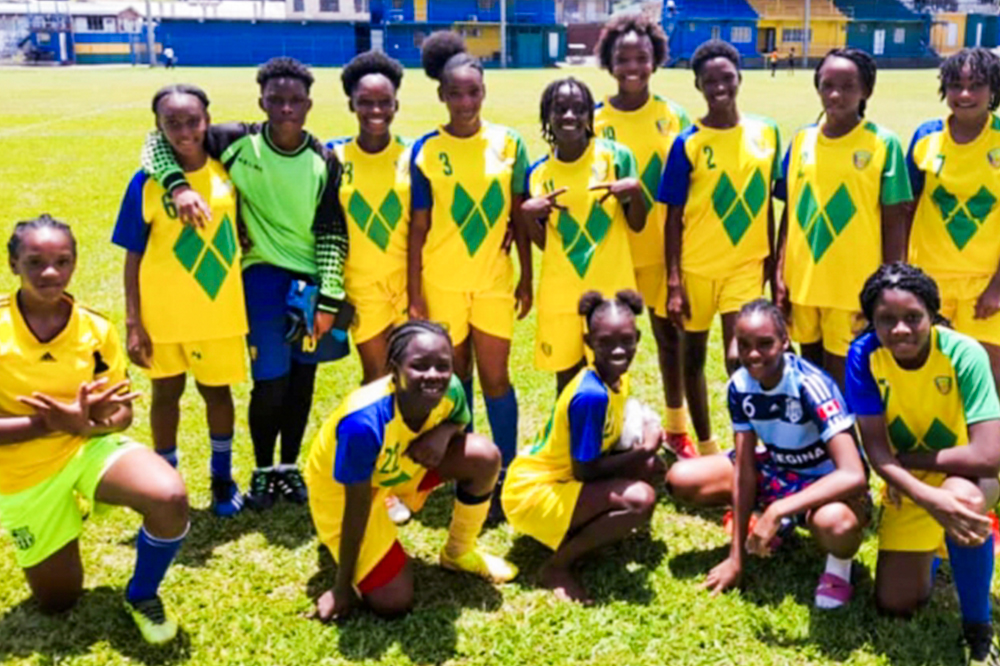 SVG opts out of Concacaf U-17 female qualifiers
ST VINCENT AND THE Grenadines will not be participating in the CONCACAF female Under-17 qualifiers tournament later this month.
This, after a decision was made to withdraw from the tournament, carded for Bradenton, Florida, USA, from October 20 to 24.
St Vincent and the Grenadines were set to compete in Group B, alongside Barbados, Curacao and Belize.
The Vincentian lasses were set to face Barbados on October 20, Curacao on October 22 and Belize on October 24.
In a release on the weekend, the St Vincent and the Grenadines Football Federation stated that due to the ongoing global health situation, the substantial increase of COVID-19 cases both locally and globally, and with due considerations to the extensive quarantine periods associated with the planned engagement; they decided at two emergency executive meetings to withdraw this country's participation.
"This decision was taken after much deliberations, while exploring every possible scenario which would guarantee the safety and well-being of all stakeholders, amidst emerging variants and rapidly changing protocols," the release said.
Had St Vincent and the Grenadines participate in the qualifiers, the Andrew Bramble-coached unit would have been looking to top group B, and earn a place in the elimination phase, which is set for 2022.
The winners of the four groups in the qualifiers advance to knock-out stage, joined by 12 teams which will emerge from a group stage. The 16 topranked CONCACAF teams will be placed in four groups of four, with the top three from each group earning places in the elimination round.
From the single elimination knock-out round, will see the winner, runner up and third place, gaining places to the 2022 FIFA World Cup in India, October 11 to 30, 2022.