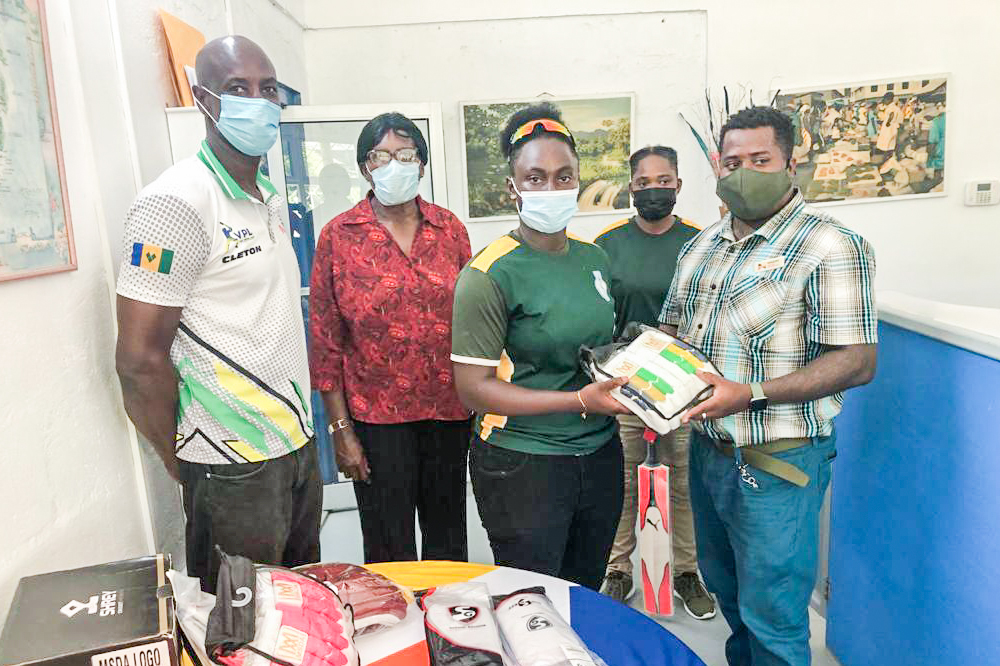 Sports
September 24, 2021
Tigress Cricket Club assured with kit and gear
The Tigress Female Cricket Club have been assured that whenever the sport restarts nationally, they will have the necessary gear.
Compliments the benevolence and social conscience of Massy United Insurance, in conjunction with the Line & Length Network, the club last Wednesday, received a quantity of items, inclusive of a new kit and cricket gear.
The donation to Tigress Cricket Club, came via the Massy United Insurance grassroots regional programme, which began in March of this year.
Cleton Burnett, vice-president of the Tigress Cricket Club, at last Wednesday's handing-over, expressed gratitude to the donors.
"This is so thoughtful and will go a long, long way in assisting our cricket development as we continue to produce female players in the country and the region. I want to say thank you to Massy United Insurance," Burnett said.
Joining Burnett in thanking the entities that facilitated the donations, was Jenita Lewis, long-standing manager of the club.
Lewis said, "We are grateful for this contribution you have provided for us …We thank you and appreciate all that you are doing".
Meanwhile, Ranold Iton, Manager of Massy United Insurance here in St Vincent and the Grenadines, noted, "At Massy Insurance, we continue to support sports to all communities that we are part of, and one of the ways that we do this is particularly with the youth development and we know that it is trying times and everything, but we just want to say that we will continue to support".
Likewise, Barry Wilkinson of the popular television show, Line & Length, which is aired on SVGTV and Sportsmax, commented: "This initiative is Massy United Insurance's and they have brought so many smiles to clubs and associations in the West Indies this year.
Wilkinson added: "We have accepted nominations from Jamaica, St. Lucia, Grenada and Anguilla, and I feel so happy to be able to help facilitate St. Vincent, especially after the eruption and setback they would have suffered because of La Soufriere… I pray that their cricket programme goes from strength to strength".