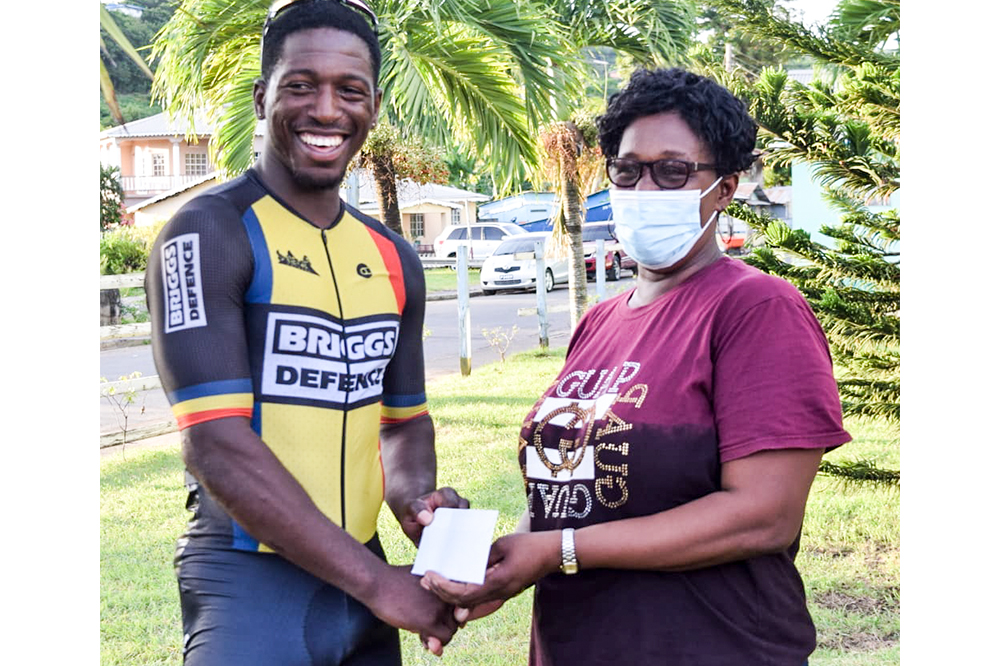 Sports
September 17, 2021
Adams returns to take Cycling Nationals
AFTER NOT competing on the local cycling circuit for the past five years, Cameron "Cammie" Adams, made good of the St Vincent and the Grenadines Cycling Union National Championships, winning both events last weekend.
Adams, who is based in England, on Saturday morning had the fastest time in the Time Trial, winning in 13:45. 85.
Adams topped the Elite Category of the event, which took place from the ET Joshua Airport tarmac to Kings Hill, a distance of 5 miles.
He returned on Sunday to take the 73-mile Road Race. Adams timed 3:58.14.04, and was first to cross the finish line at Villa Flat on Sunday.
Sunday's race started at Bentick Square in Kingstown, with the Elite cyclists travelling to Langley Park, before returning to the Arnos Vale Round About. From there, they circuited to Diamond three times, then ended at Villa Flat.
Second to Adams in the Time Trial was Albert Quammie, in a time of 14:01.30 and third was Zefal Bailey, whose time was 14:11.90.
Bailey and Quammie though, switched places in the Road Race, as they and Quammie were engaged in a tight sprint to the end line, recording identical times, according to the organisers.
Also competing in the Elite category were Lucky Antrobus, Antonio Richardson and Marlon Antrobus, who were fourth, fifth and eighth, respectively, in the Time Trial. Richardson though was first in the Under-23 age group.
When the trio returned to Sunday's Road Race, they were unable to stay the course and did not finish.
Lucky Antrobus however, had the consolation of winning the two prime stages of Sunday's race.
The top three finishers as well as the Lucky Antrobus, received cash awards following last Sunday's Road Race.