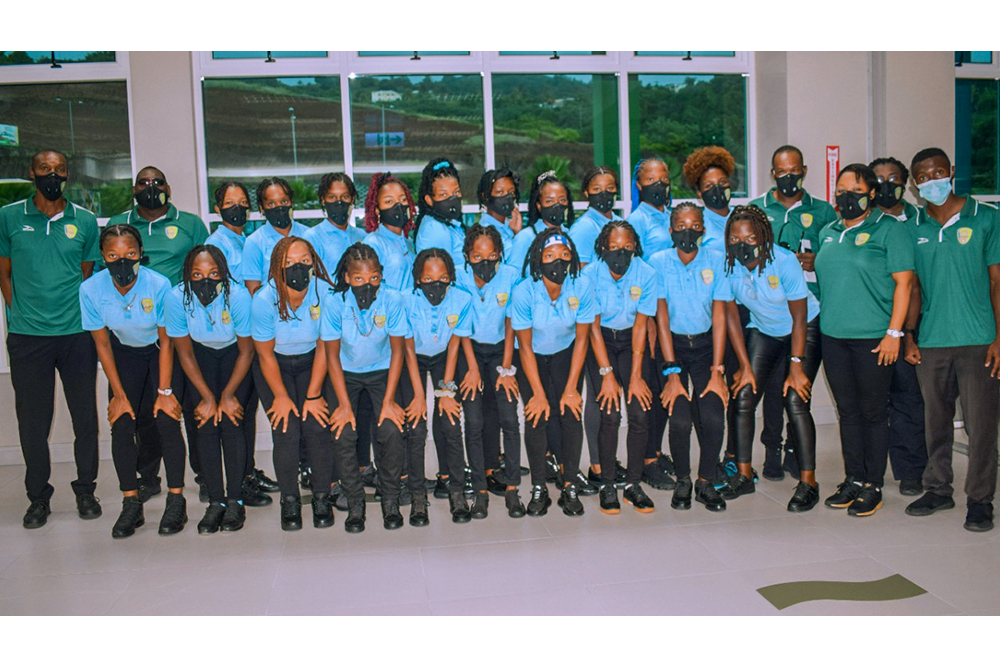 Sports
September 14, 2021
SVG U-20 female footballers on Concacaf mission
A 20-member St Vincent and the Grenadines Under-20 female football team and six officials, left for Curacao yesterday, Monday, September 13, to compete in the CONCACAF qualifiers.
The Vincentian lasses are placed in Group A, where they are set to meet the US Virgin Islands tomorrow, Wednesday, September 15, from 5:30 pm at the Ergilio Hato Stadium in Willemstad.
They will meet Bermuda on Friday, also at the same venue at the same kick-off time. The fixtures show a change from the original, as Dominica has pulled out from the tournament because of the change of Covid-19 protocols in that country.
Should St Vincent and the Grenadines top the group, they will join the other three group winners of the qualifiers, and head to the knock-out phase.
The others involved in the qualifiers are Cayman Islands, Anguilla and Martinique, which are stacked in Group B, while St Lucia, Antigua and Barbuda and Curacao are in Group C. Grenada, Suriname and Belize, make up Group D.
The four group winners will join 12 other teams from the Group Stage, to be part of a one-match elimination phase.
As such, the USA, Mexico, Canada, Haiti, Trinidad and Tobago, Jamaica, the Dominican Republic, Honduras, Guyana, Guatemala, El Salvador, Puerto Rico, Panama, Cuba, Nicaragua and St Kitts and Nevis, will be divided into four groups. The top three from each group will compete in the knockout segment.
The group and knock-out stages are set for early in 2022. The three top teams in the knock-sout will gain berths to the FIFA World Cup finals which take place in Costa Rica next year.