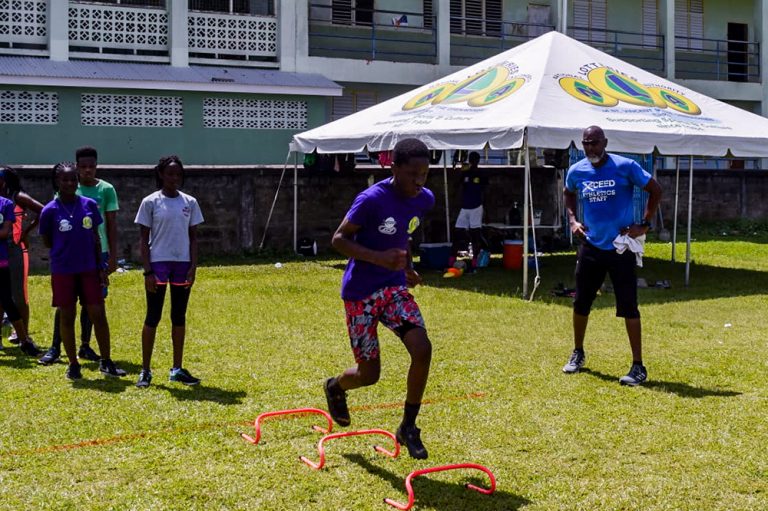 Sports
September 10, 2021
X- Ceed athletics camp nets new entrants
THE FIVE-WEEK athletics training camp, put on by the X-Ceed Sports Club has been able to attract a new cohort of athletes to track and field.
Forty-seven participants sought to improve their skills in the sport, with many of them getting specialized training for the first time.
Assisted by Team Athletics SVG, the camp, which is convened at the Grammar School Playing Field, ends next Thursday.
Head of the X- Ceed Sports Club, Godfrey Harry, informed that the camp involved getting down to the rudiments of running, jumping and throwing among the first timers and refining the skills of those who have been doing so for some time.
"We plan to culminate the camp with a visit to the Diamond Track Facility, where the participants, especially the new athletes, can get an opportunity to experience a synthetic track," Harry said.
Among the other coaches involved in the camp are Khalil Cato, Chantel egair, Javed Marksman, Maryann Frederick, as well as personnel from the Division of Physical Education and Sports, and mentorship from Uroy Ryan, who is a student based at the Jamaica College.
Harry said that he is especially pleased that Ryan has emerged from a previous camp and is now excelling in the jumps in Jamaica.