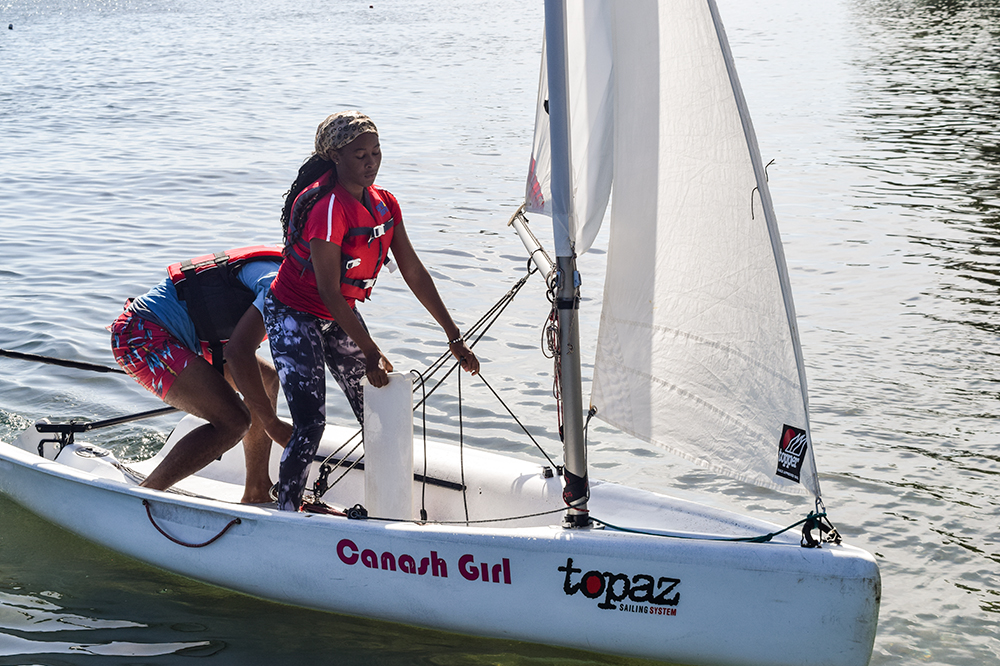 Sailing coaches get down to basics
A SIX-DAY TECHNICAL course, under the aegis of the St Vincent and the Grenadines Sailing Association, is part of the mandate to build and develop the sport here.
That is the general pathway to be taken by the association, according to its president, Jennifer Trumble.
Citing the need to have Sailing on the right course, Trumble said that getting the coaches trained was the first step on the journey.
She noted that her association in seeking help from World Sailing, the parent body for the sport, was given the advice that "we needed to train some local coaches".
Hence, the course which is being conducted by Rob Holden, a World Sailing Coach, got going officially with an opening ceremony which sought to get the programme sailing, last Saturday at the Blue Lagoon Hotel.
Prior to the start of the course, Trumble revealed that some preliminary screening of the coaches was done.
"We did a sail camp to the Southern Caribbean and gathered some interest and we selected a bunch of guys from the Grenadines and from St Vincent to come here this week to learn the basics of how to teach fundamental sailing, entry level sailing," Trumble explained.
She added, "The course is to establish a standard… From that standard, we can start building up with the ambition of kids getting jobs in the very lucrative yachting industry".
Trumble, looking down the road, disclosed that she and her executive are working on a ten-year programme, which, with help, can realise bigger things for the sport.
Brimming with optimism, Trumble said there is "that little spark in my head, which I would love to get somebody from Sailing to the Los Angeles Olympics in 2028".
The course, which involved classroom and on the water practical sessions, ends today, September 3. It was funded.
by Olympic Solidarity, through the St Vincent and the Grenadines Olympic Committee.
The late Governor General of St Vincent and the Grenadines, Sir Frederick Ballantyne, in 2014, spearheaded the establishment of the first ever interim committee, which laid the platform for the establishment of the SVG Sailing Association.