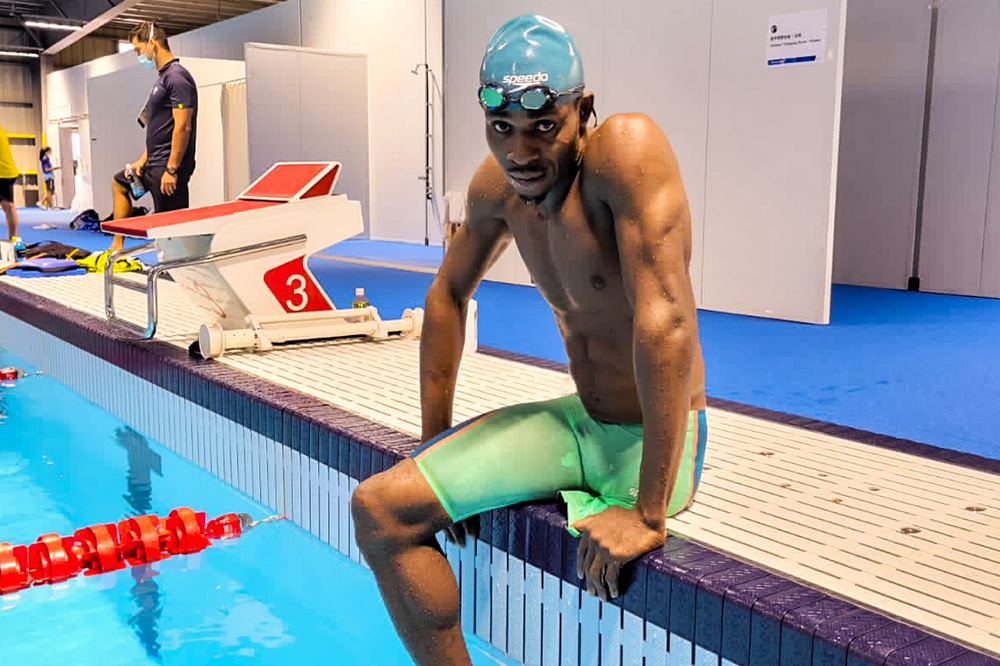 Creese swims personal best at Paralympic Games
VINCENTIAN DEXROY CREESE attained his personal best in the 50m freestyle, when he competed in the Sports Class S9 of the 2020 Paralympic Games at the Tokyo Aquatic Centre in Japan Saturday night (Sunday morning Japan Time.) Contesting the first of four heats, Creese, an amputee, clocked 41.44 seconds, far better than his best of 47.35 seconds. Winning the heat was Rodrigo Hermosa of Paraguay who timed 29.72 and second was Barbadian Antwahn Boyce-Vaughan, in 37.86 seconds.
Only the eight fastest times from the four heats, advanced to the finals.
Creese went into the event with a best time of 47.35 seconds, thus shaving off 5.91 seconds.
Creese was the first Vincentian to participate in the Paralympic Games.
He was accompanied by coach Rickydene Alexander and Chief of Mission and manager, Earl Paynter.