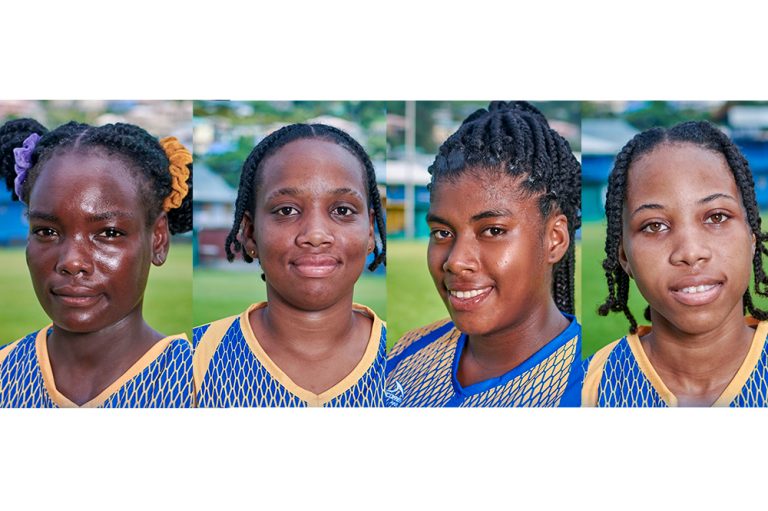 Forty players named in female U-20 provisional squad
A 40-member provisional squad has been named as St Vincent and the Grenadines prepare for the CONCACAF female Under-20 qualifiers in Curacao, next month.
Among those making up the squad are Jefiesha Ackie, Jonella Alexander, Khadiah Ashton, Rhondo Augustus, De Andre Barbour, Ashante Bowens, Clenetta Brudy, Kaywana Byron, Samayaa Connell, Denel Creese, Denella Creese, Cavorn Delpesche, Ashanti Douglas, Kayanna Douglas, Saquana Duncan, Rachel Edwards and Kendra Findlay.
The other members are Kayla Gibson, Jayana Glasgow, Arenna Grant, Areka Hooper, Kendra Isles, Kiara Jackson, Kaylra Jackson, D' Andrea James, Tishana James, Keyrena Jordon, Shelicia Joseph, Shakeyra Kydd, Samonique LaBorde, Teia LaBorde, Shannel Lampkin, Monella Lavia, Aresia Miller, Sonja Mc Kie, Kacy-Ann Providence, Kizzy-Ann Providence, Kitanna Richards, Cassian Samuel and Shaielle Williams.
Following some intense training, the squad will be whittled down to travel to the Dutch territory for matches slated for September 13, 15 and 17.
Placed in Group A of the qualifiers, SVG's first match will be against Dominica on September 13, before meeting the US Virgin Islands two days later.
The Vincentian lasses' final preliminary round match is versus Bermuda, on September 17.
All matches will be played at the Hato Ergillo Stadium in Willemstad.
Should St Vincent and the Grenadines top the group, they will head straight to the knock-out phase.
There, they will join the other three group winners, along with the 12 teams that emerge from the seeded teams.
The knock-out phase is a single elimination match, with the first, second and third places making it to the FIFA Under-20 finals in Costa Rica, carded for October, 2022.