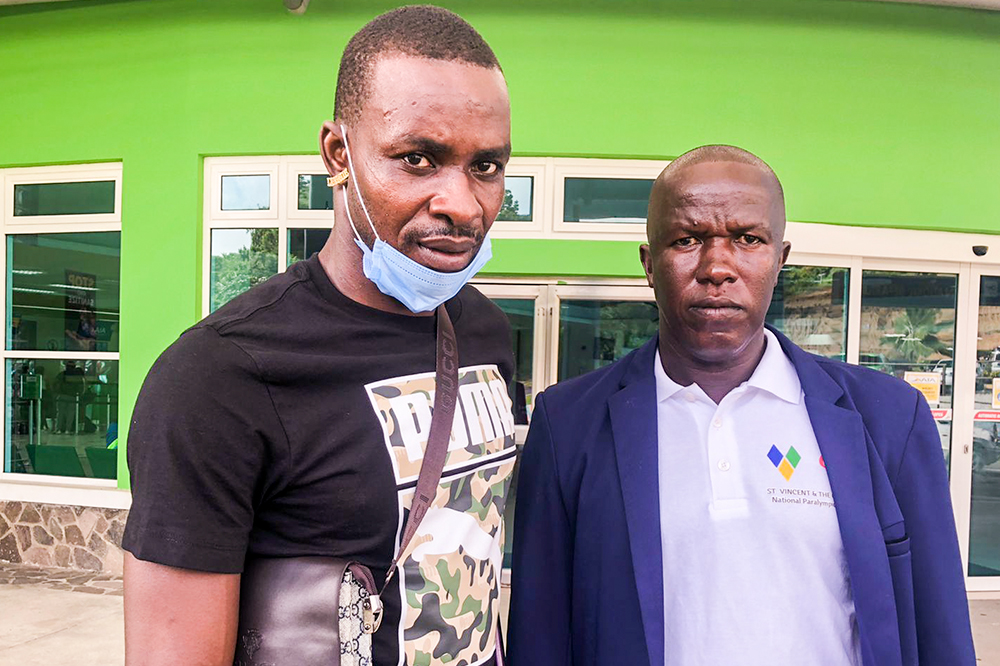 Praises for Vincentian Honorary Consul to Turkey
NATIONAL PARALYMPICS of St Vincent and the Grenadines (NPC-VIN), has been high in praise for the efforts of the SVG Honorary Consul in Turkey Julia-Gunn.
This, after Gunn, who was recently appointed, came to the aid of two members of St Vincent and the Grenadines' contingent to the Paralympic Games in Tokyo, Japan.
Thanks to Gunn's diplomatic post, she was able to assist Dexroy Creese (swimmer) and Rickydene Alexander (coach), who were held up at Istanbul airport, Turkey, because of an out of date Covid19 PCR test result.
According to a release from Rudi Daniel, president of the National Paralympics of St Vincent and the Grenadines (NPC-VIN), Gunn "was quite superb in managing and correcting the situation on behalf of NPC-VIN, thereby allowing the athlete and coach to attain the necessary documentation and to follow through the procedure which the Turkish immigration insisted upon to obtain an entry visa". "NPC-VIN is hugely indebted to Ms Gunn for her exemplary actions taken to get our sports men on their way, especially as she was contacted in the early hours of the morning of August 14th," the release emphasised.
Creese and Alexander left here last Thursday for Barbados, then on to London, England. From England, the two went on to Turkey, before heading to Japan.
However, on reaching Turkey, the Covid-19 PCR tests were deemed to be outdated, which prompted the intervention of Gunn.
Daniel reasoned that the situation with Creese and Alexander has been known to "occur due to long haul travel across some time zones".
The Tokyo 2020 Playbook required that persons attending the games have multiple Covid19 PCR tests spaced at specified intervals prior to departure, which Creese and Alexander had adhered to.
Creese and Alexander arrived in Japan on Sunday, where Creese will undergo five days of training at the Nippon Training Centre.
An amputee, Creese is set to compete on August 29. His participation at the Paralympics will be the first for St Vincent and the Grenadines.
Creese and Alexander will be joined by chief of mission/ manager Earl Paynter, who left for Japan on Saturday.