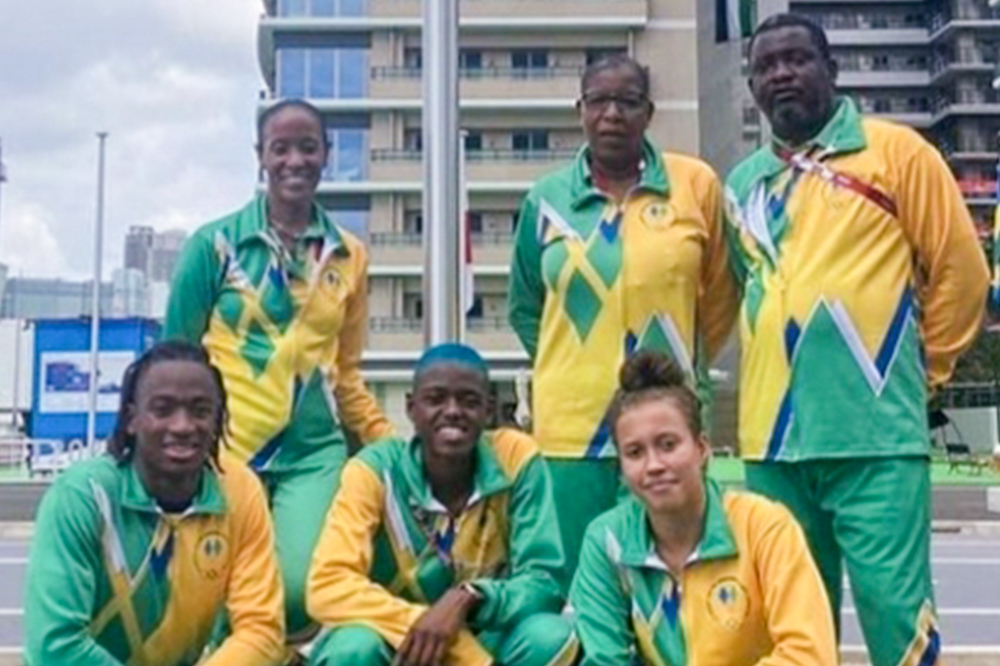 Cadogan leads SVG's effort at Tokyo Olympics
ST VINCENT AND THE Grenadines had another ordinary outing at the 2020 Tokyo Olympics in Japan last week.
However, apart from getting the much-needed experience, it was swimmer Shane Cadogan who led the Vincentians' effort.
Cadogan swam his way to the first place in his 50m men's freestyle heat, with a clocking of 24.71 seconds. In the process, he earned his personal best, but it was too slow to see him making it to the next phase of competition.
When the times were pooled, it showed that Cadogan was 49th of the 73 swimmers in the event.
Meanwhile, Mya De Freitas, who competed in the women's 50m freestyle, placed a creditable fourth.
De Freitas' time was 28.57 seconds, thus bettering her best of 29.34.
De Freitas' personal best thus was ranked 59th of the 81 swimmers who contested the event.
And, the lone track athlete, Shafiqua Maloney, who in 2021 steadily improved her times in the women's 800m on the collegiate circuit, finished seventh in 2:07.89. This was insufficient for her to advance to the semi-finals and below her best of 2:01.22. Maloney's time ranked her 41st of the 45 women who completed the 800m event.
The three Vincentian competitors, all debutants, were accompanied by Chief of Mission, Jacintha Ballantyne; track coach, Rawlson Morgan; and swimming official, Simone France.
The Olympic Games, which ends August 8, was the ninth in which St Vincent and the Grenadines has participated.
SVG debuted in the Olympics at the Seoul Games in 1988.